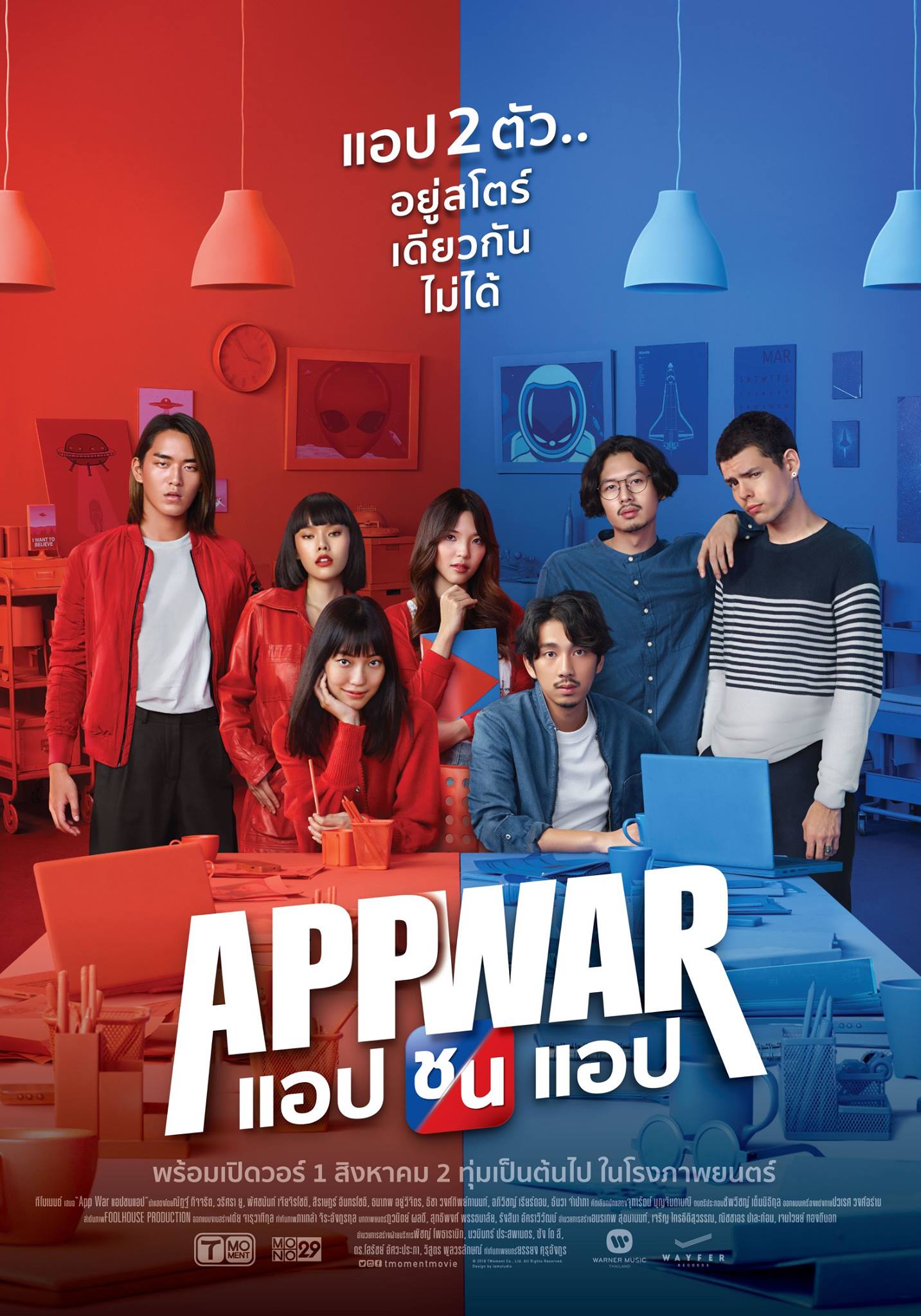 Film Year:
2018
Release Date:
1 August 2018
Running Time:
130 Mins
Genre:
Film Rating:
15+
Director(s):
Cast:
Production Company / Distributor (Thailand):
Executive Producer(s):
Producer(s):
Screenwriter(s):
Cinematographer(s):
Editor(s):
Composer(s):
Synopsis:
Bomb and June, two app startup founders, are leading each of their teams to get their mobile applications off the ground and running. They meet each other at their favorite hideaway dinner place completely by chance, only to find that they have a lot in common and enjoy very same passions. The night is so inspiring that Bomb and June, individually, create and launch their own applications, "Inviter" and "Amjoin," with the very same idea to "find people in common."
But when it comes to business, replicates mean competition. Bomb and June become rivals. The national Startup Thailand league is approaching, and they are struggling to win 100-million Thai baht prize. When the stakes are high, "Inviter" and "Amjoin" end up sending a spy sneaking in to the other team trying to gain the upper hand. But everything has its price to pay, as the plan gets out of control, and the relationship between the two are being jeopardized.