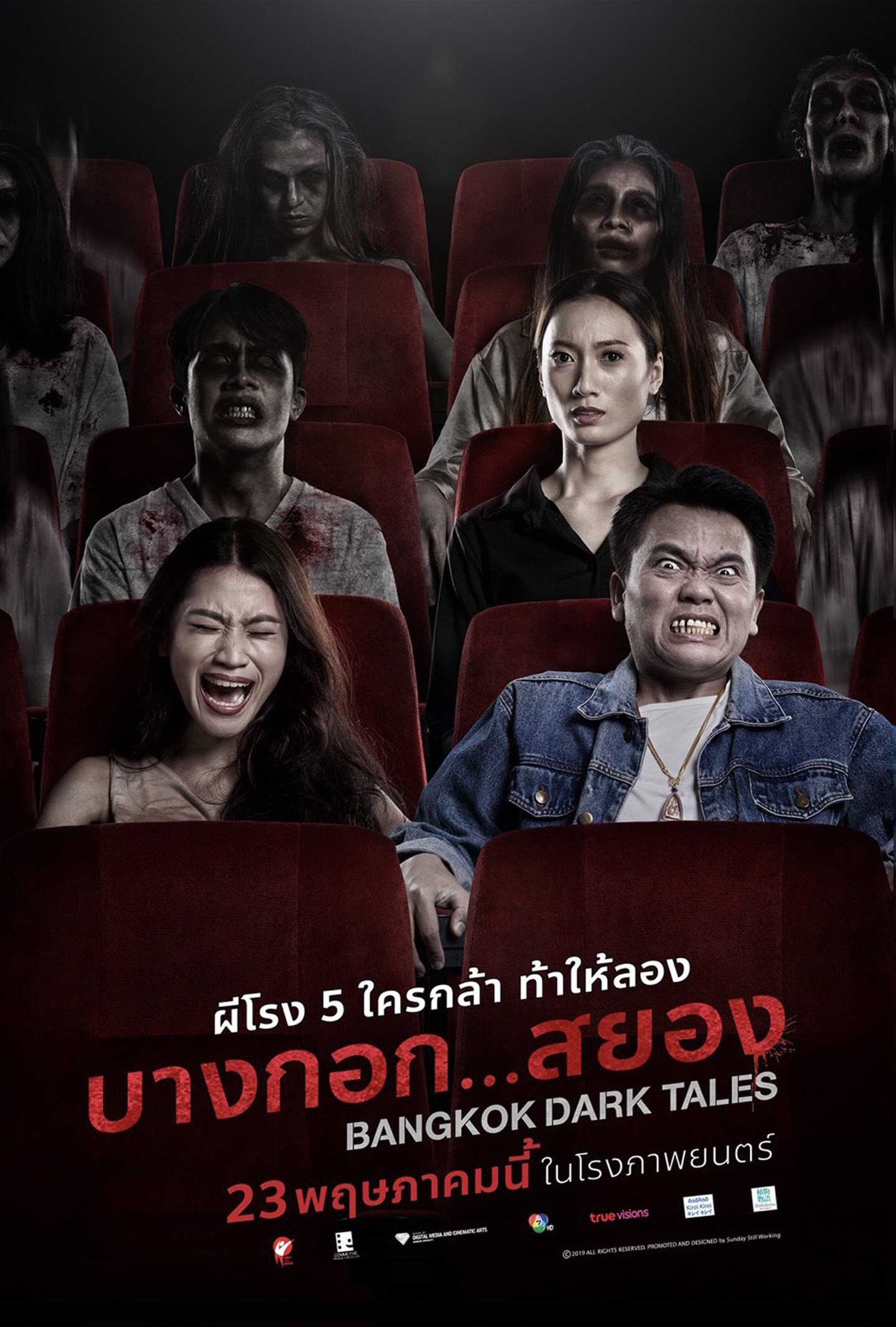 Film Type:
film
Film Year:
2019
Release Date:
23 May 2019
Running Time:
95 Mins
Genre:
Film Rating:
15+
Director(s):
Cast:
Production Company / Distributor (Thailand):
Executive Producer(s):
Producer(s):
Screenwriter(s):
Cinematographer(s):
Editor(s):
Synopsis:
Three creepy stories all take place in Thailand`s capital city, Bangkok.
Happy New Year – A businesswoman encounters something terrifying while working overnight on New Year`s Eve.
Haunted 5th Cinema – Cinema theater that allow only ghosts come to see the movie but suddenly one couple accidentally gets into that cinema.
Haunted House – Two young women travel to the capital city for the first time. They will have to survive a horrifying night after inadvertently renting a house once occupied by a murdered family.