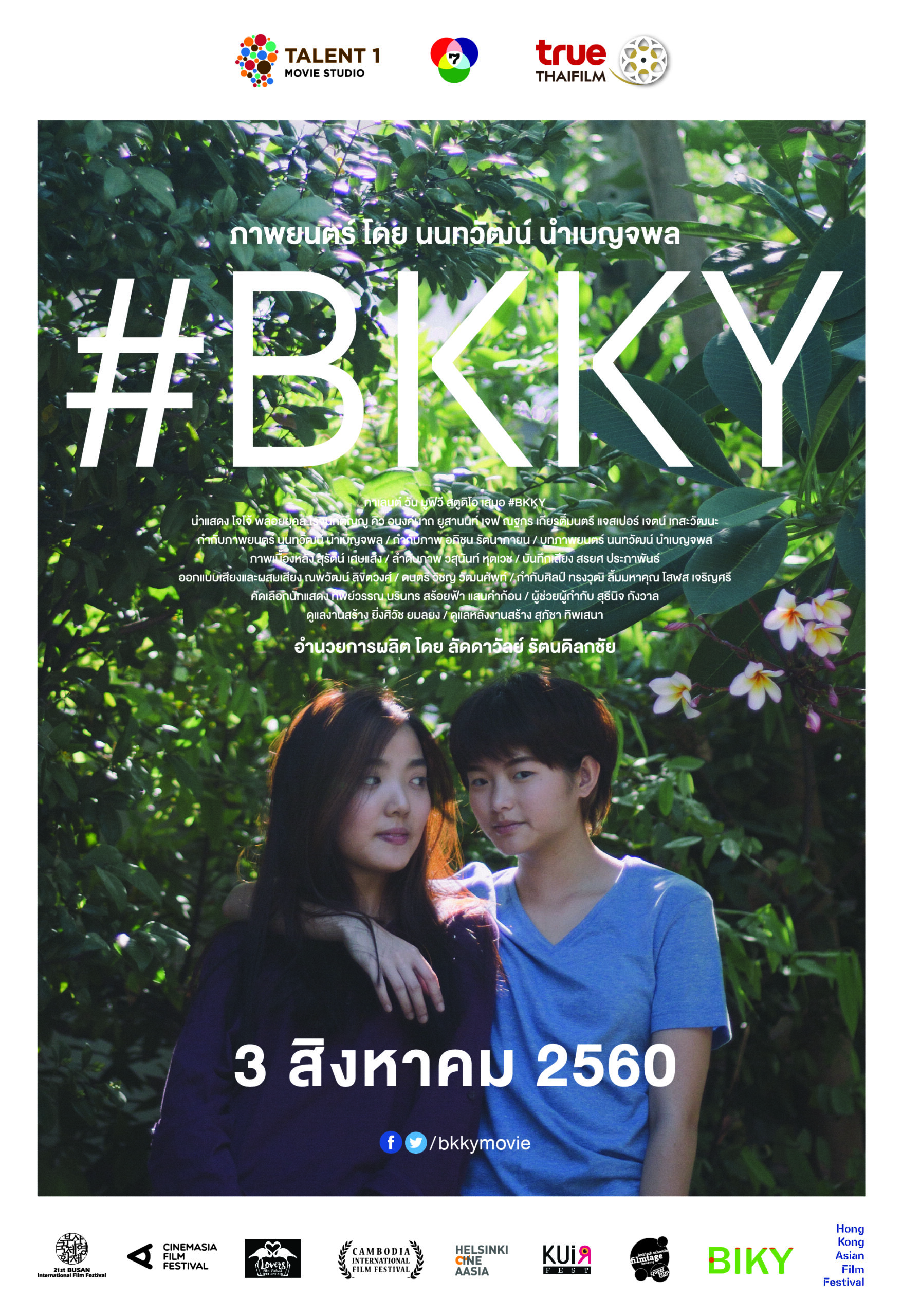 Film Year:
2017
Release Date:
3 August 2017
Running Time:
75 Mins
Genre:
Film Rating:
13+
Director(s):
Cast:
Production Company / Distributor (Thailand):
Producer(s):
Screenwriter(s):
Cinematographer(s):
Editor(s):
Composer(s):
Awards / International Film Festivals:
Award
Jury Award for best feature-length film / Lesbisch Schwule Filmtage Hamburg 2016
Nominee/ Screening
A Window on Asian Cinema/ Busan International Film Festival 2016.
Synopsis:
The film is based on interviews of 100 Thai teenagers' age between17-19 with diverse gender identities. They have shared their experiences, personal life, and attitude towards their social life in Bangkok, the capital of Thailand, where they have grown up in. The common theme of these stories are their coming of age, confusion with dreams and love, while parenting is the major factor.
#BKKY is narrated through teenager's interview by creating a new character named JoJo, a 17year-old girl who represents all stories during the transitioning moment from 12th grade to university, the moment that they have many first experiences of life and simultaneously try to discover their true identities.