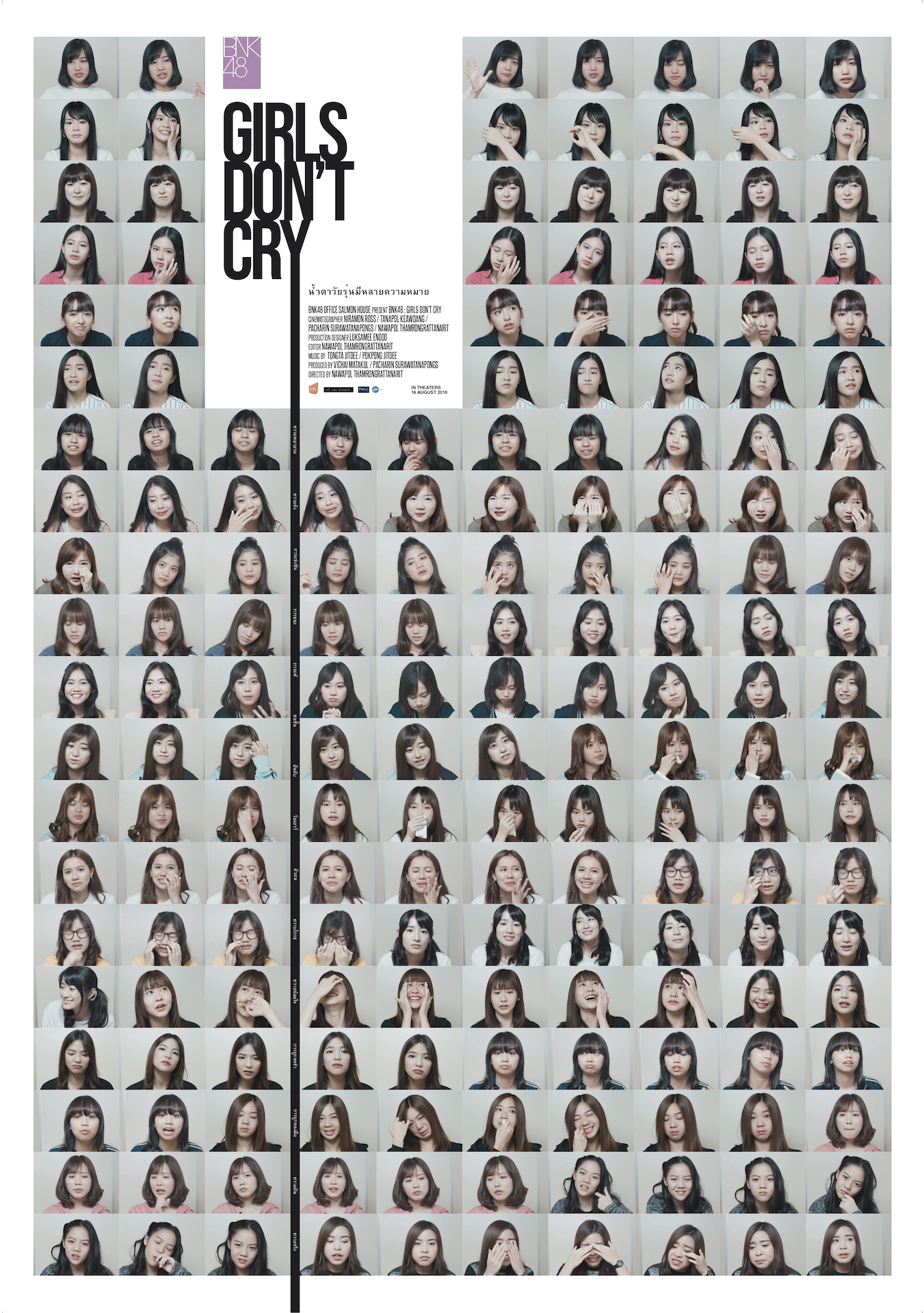 Film Year:
2018
Release Date:
16 August 2018
Running Time:
110 Mins
Genre:
Film Rating:
G
Contact (International)
GDH 559 Co., Ltd.
92/11 Soi Sukhumvit 31 (Sawasdee), Klongtonnue, Wattana, Bangkok 10110, Thailand
Tel: +66 2662 3404
Fax: +66 2662 3405
E-mail: inter@gdh559.co.th
Website: www.gdh559.com
Facebook: gdh559
Director(s):
Cast:
Production Company / Distributor (Thailand):
Executive Producer(s):
Producer(s):
Cinematographer(s):
Editor(s):
Composer(s):
Awards / International Film Festivals:
Winner
Best Documentary Feature Award / SEE THE SOUND Film Festival 2019
Nominee
Best Film – Youth Feature Selection / Valdivia International Film Festival 2019
Documentary Showcase / Busan International Film Festival 2018
CROSSCUT ASIA #05 Soundtrip to Southeast Asia / Tokyo International Film Festival 2018
Voices / International Film Festival Rotterdam 2019
Official Selection / Udine Far East Film Festival 2019
Synopsis:
BNK48 is an idol girl group, whose 26 members are girls from 13 years old to 23 years old.
The concept of the band based on an ordinary, but dedicating character. In each single, only 16 from 26 members are selected to be the part of it. So, every girl needs to put all of her effort in practicing and improving herself, also inevitably competing with each other…. while trying to maintain the friendship. Then, one day they come to realise that dedication is not only the key factor and hard work doesn't always lead to success.
*Only for 1st generation. Currently BNK48 has 2nd generation for 27 members. BNK48 now has 53 members
Contact (International)
GDH 559 Co., Ltd.
92/11 Soi Sukhumvit 31 (Sawasdee), Klongtonnue, Wattana, Bangkok 10110, Thailand
Tel: +66 2662 3404
Fax: +66 2662 3405
E-mail: inter@gdh559.co.th
Website: www.gdh559.com
Facebook: gdh559