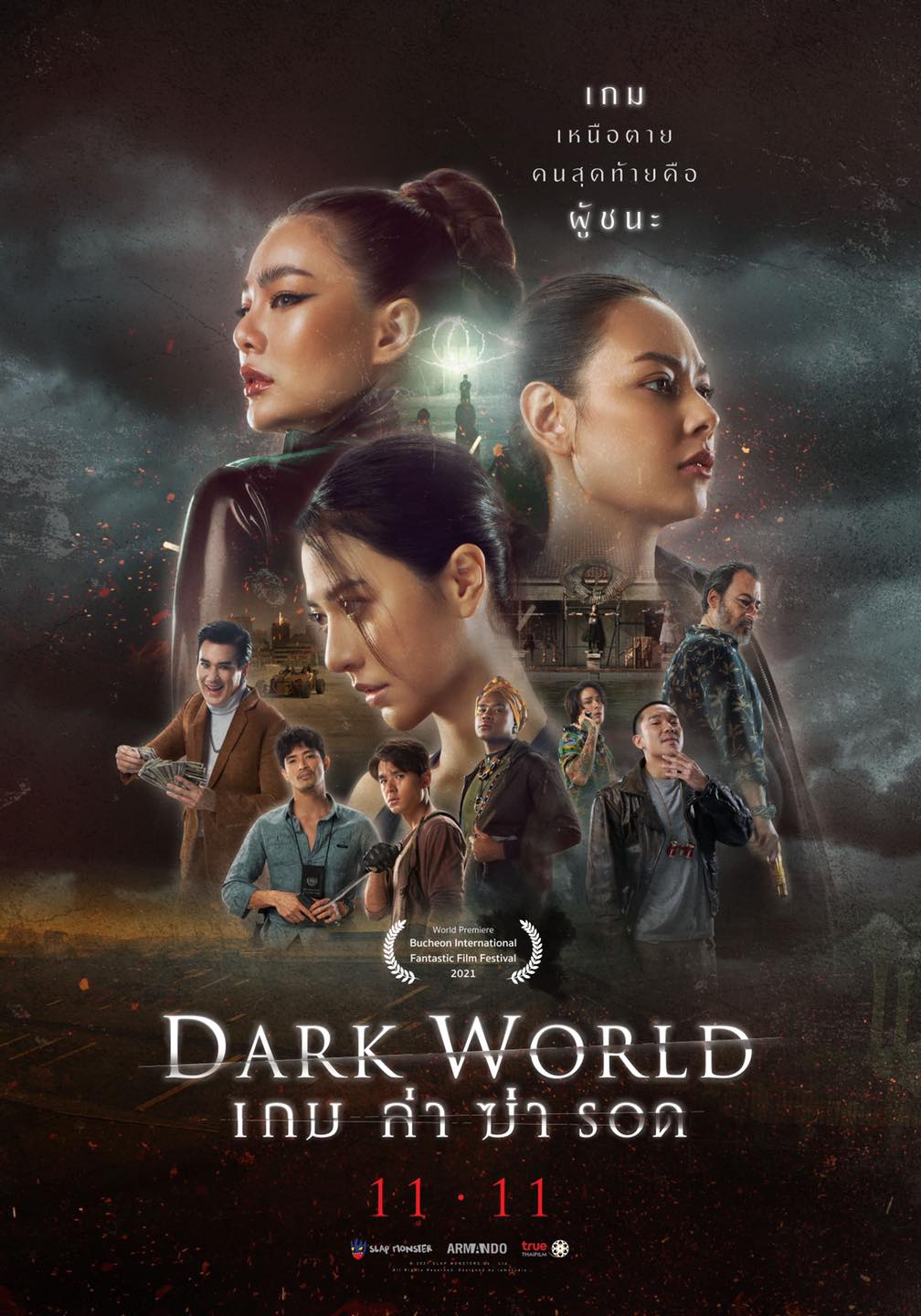 Film Year:
2021
Release Date:
11 November 2021
Running Time:
108 Mins
Genre:
Film Rating:
18+
Contact (International)
M Pictures Co., Ltd.
234 Suzuki Avenue Building (Ratchayothin) Floor 13, Ratchadapisek Rd., Ladyao, Jatuchak, Bangkok 10900, Thailand
Tel: +66 2512 0300
Fax: +66 2512 0301, +66 2512 0302
Email: suwanneet@mpictures.co.th
Website: www.mpictures.co.th
Facebook: M Pictures
Director(s):
Cast:
Production Company / Distributor (Thailand):
Executive Producer(s):
Producer(s):
Screenwriter(s):
Cinematographer(s):
Editor(s):
Composer(s):
Synopsis:
The third world war ends with the great collapse of the economic system. People live without rule, the rich become the god, the poor become slaves. Only the strong ones survive. Ran, Feer and Irene, when they were young, were forced to play a game called 'Monsonpa'. The only rule is the one who loses die. Feer was betrayed and almost lost her life.
20 years later, the three girls have different lives. Ran is a streetwise who wishes for a better life. Irene survives by giving her body to Gwin,a mafia big boss. Feer fends for herself repairing automobiles. They try to destroy this organized crime that trades and places stakes on people's life. When the plan to assassinate Gwin fails, Feer is forced to play the Trade the Tradition game. She returns to face her past rivals Ran and Irene but who will be the winner this time?
Contact (International)
M Pictures Co., Ltd.
234 Suzuki Avenue Building (Ratchayothin) Floor 13, Ratchadapisek Rd., Ladyao, Jatuchak, Bangkok 10900, Thailand
Tel: +66 2512 0300
Fax: +66 2512 0301, +66 2512 0302
Email: suwanneet@mpictures.co.th
Website: www.mpictures.co.th
Facebook: M Pictures