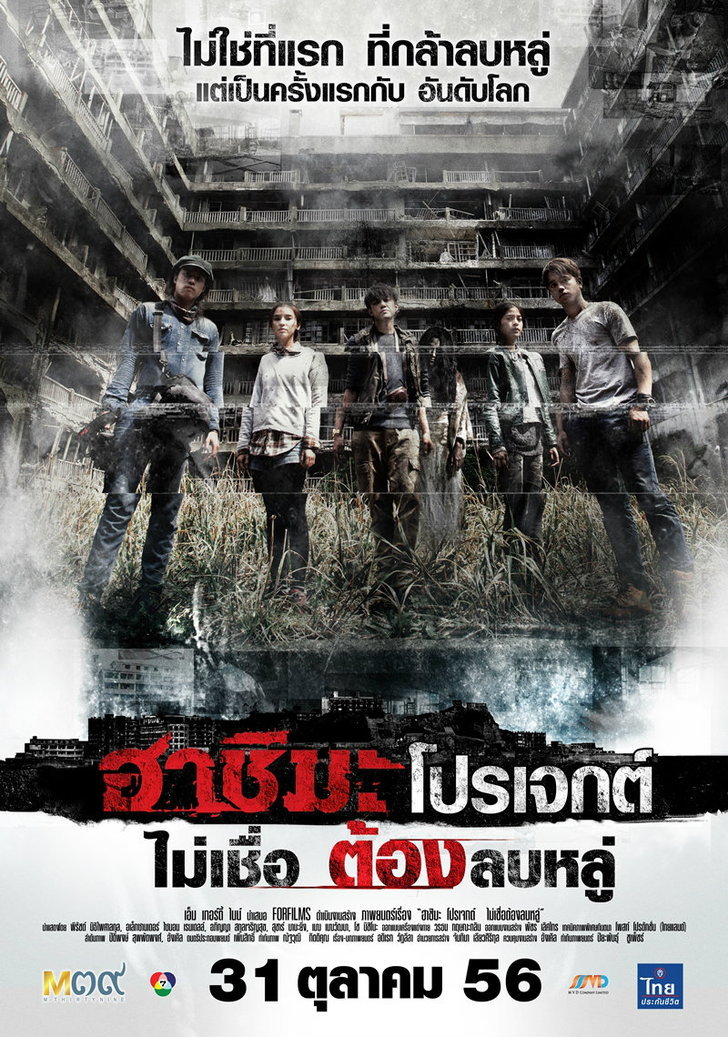 Film Year:
2013
Release Date:
31 October 2013
Running Time:
120 Mins
Genre:
Film Rating:
15+
Director(s):
Cast:
Production Company / Distributor (Thailand):
Executive Producer(s):
Producer(s):
Screenwriter(s):
Cinematographer(s):
Editor(s):
Composer(s):
Synopsis:
Nick, Aof, Nan, Dog, and May all have finished school of film. Tired of going around asking people in film business to consider their work, they decide to upload a clip they shot at a haunted house onto YouTube and it becomes a big hit. They are reached by the producer of famous horror show "Ghostland" who offers them to film their next clip at Hashima, a stranded town on an island in Nagasaki, Japan. The place is known to be one of the most horrified spots in the world and these people are about to experience mysterious events that will only grow worse, to the point they start questioning about all the tales they have heard so far.