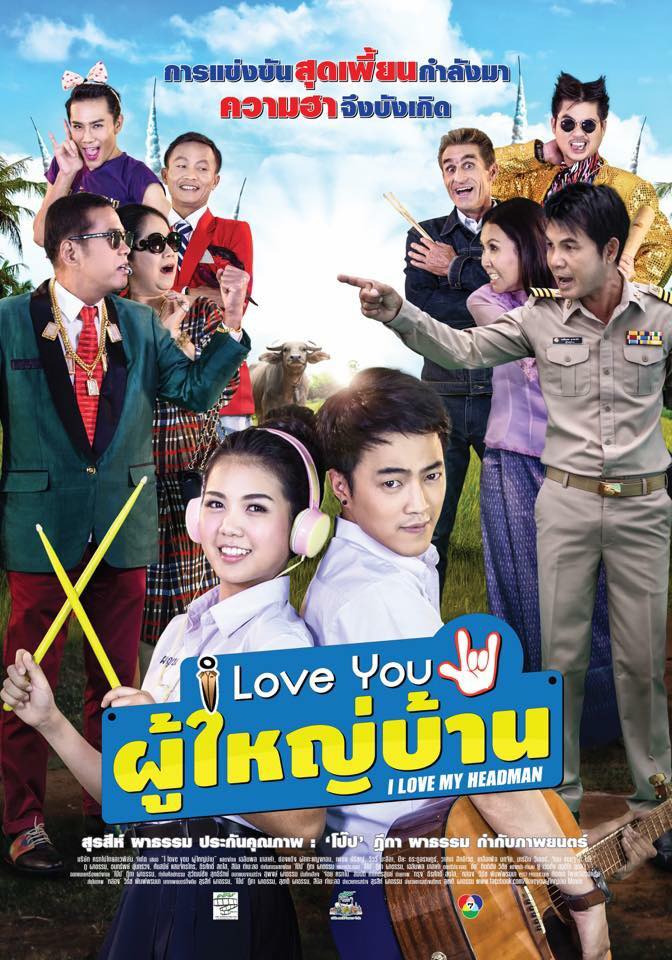 Film Year:
2016
Release Date:
27 October 2016
Running Time:
100 Mins
Genre:
Film Rating:
13+
Director(s):
Cast:
Production Company / Distributor (Thailand):
Executive Producer(s):
Producer(s):
Screenwriter(s):
Cinematographer(s):
Editor(s):
Composer(s):
Synopsis:
Uncle Hum applies for a candidate for the villager's headman. His main rival is Bakloi, under the sponsorship of Mr.Bunlua, a local mafia who bribes the vote. While, Wiwi, the daughter of uncle Hum together with Huki, the son of Bunlua, form a rock band to run for high-school music competition hoping to win the 300,000 Baht prize. They ask Teacher Johnny and Mr Phu, their nerdy music teachers to be their mentors. What would happen when their final round of competition clashes with the grand election date?