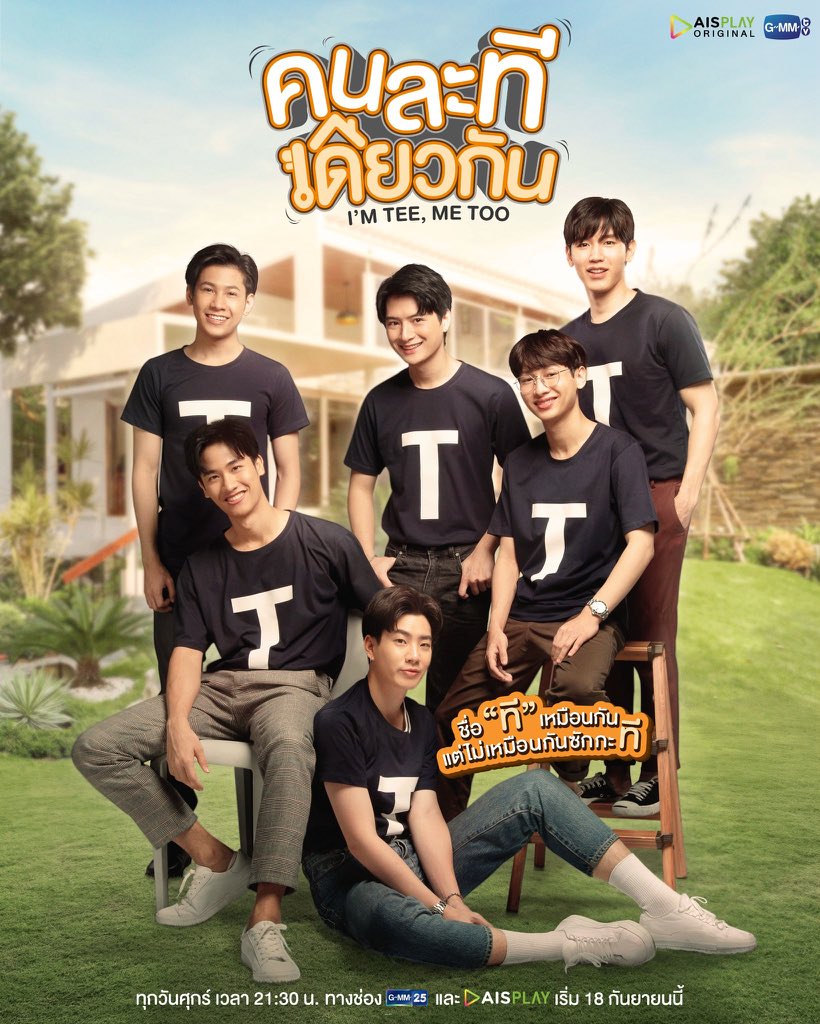 Film Year:
2020
Genre:
Film Rating:
13+
Contact (International)
GMMTV Co., Ltd.
50 GMM Grammy PLACE, Sukhumvit 21 Road (Asoke), Khlong Toei Nuea, Wattana, Bangkok 10110, Thailand
Tel: +66 2669 9400
E-mail: darapa.cho@gmm-tv.com
Facebook: GMMTV
Website: www.gmm-tv.com
Director(s):
Cast:
Production Company:
Producer(s):
Screenwriter(s):
Synopsis:
After Watee lost his beloved mother, he became a kinless child. He has no father, sibling, or relatives. The only thing his mother left for him is the mortgaged house. The house payment is long overdue and Watee is just a junior year university student. He has to let the house to five strangers. Fortunately, his university friends are interested. However, they bizarrely share the 'tee' in their name: Maitee, Metee, Tee-Rex, Teedo, and Teeded.
Contact (International)
GMMTV Co., Ltd.
50 GMM Grammy PLACE, Sukhumvit 21 Road (Asoke), Khlong Toei Nuea, Wattana, Bangkok 10110, Thailand
Tel: +66 2669 9400
E-mail: darapa.cho@gmm-tv.com
Facebook: GMMTV
Website: www.gmm-tv.com