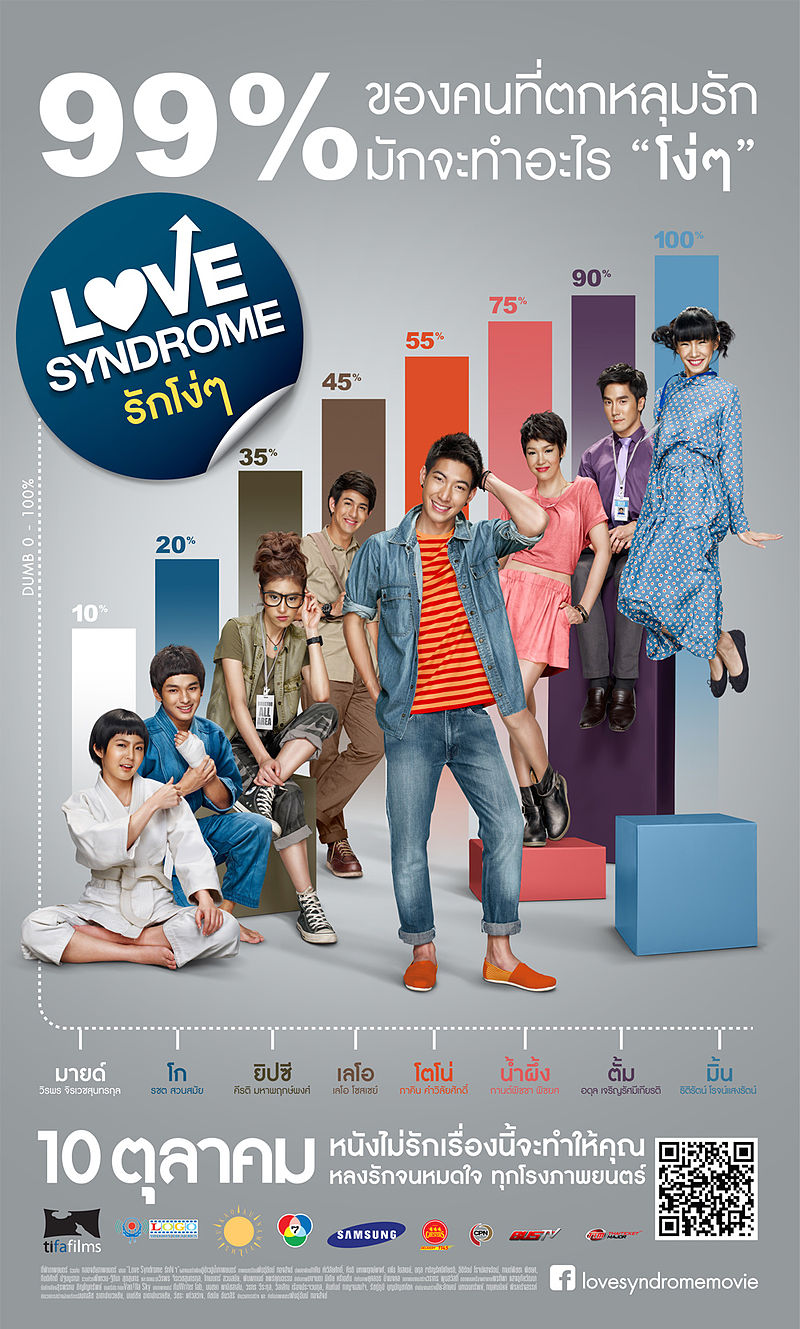 Film Year:
2013
Release Date:
10 October 2013
Running Time:
97 Mins
Genre:
Film Rating:
15+
Director(s):
Cast:
Production Company / Distributor (Thailand):
Executive Producer(s):
Producer(s):
Screenwriter(s):
Cinematographer(s):
Editor(s):
Composer(s):
Synopsis:
Four couples run around in the same universe and happen to have been troubled by love; Arm wants to marry his girlfriend of 7 years but she turns him down, goes abroad the minute he proposes, and still says no when he proposes again two years later. Prikgaeng has a crush on Tengnueng, who is a premium gay and eventually tries to get her to help him in his direct-sale business. Joe never gives much thought about love until she falls in love with Fong who is from another faculty. Last but not least, Petong is crushing on his tomboyish friend English and tries to win her heart, despite knowing her preference.