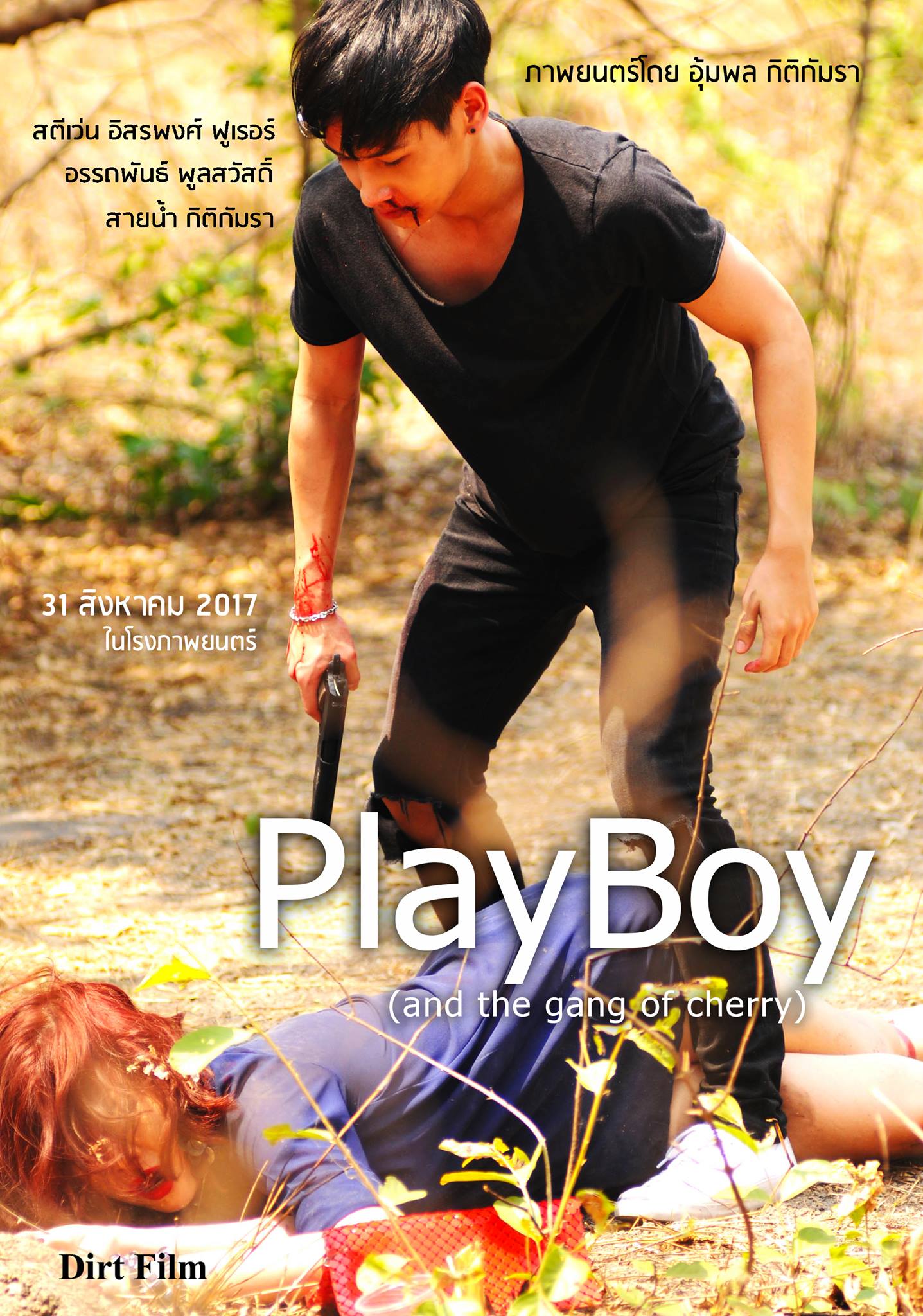 Film Year:
2017
Release Date:
14 September 2017
Running Time:
117 Mins
Genre:
Film Rating:
20+
Contact (International)
Dirt Film Co., Ltd.
108/23 Kritsadanakorn Village (10) Rattanatibet Rd., Bangbuothong, Nonthaburi 11110, Thailand
Tel: +668 2444 2472
E-mail: oompon.dirtfilm@gmail.com
Facebook: Dirt Film
Director(s):
Cast:
Production Company / Distributor (Thailand):
Executive Producer(s):
Producer(s):
Screenwriter(s):
Cinematographer(s):
Editor(s):
Composer(s):
Synopsis:
At a new constructing site in town. There is a gay mafia, a drug dealer, who uses its sex business to deceive people. This gangster, known as 'The Gang of Cherry, whose one of the most notorious members is Mac, a gay male prostitute, who is addicted to sadomasochism sex. Mac, who is known as 'Playboy' is well-known among gay customers who buy sex from him in the old building. Cherry, a sick with bipolar, is this gang's leader. James, Cherry's buddy boy is drug addicted. Cherry and James are in charge of managing the gang. They get a direct order from the Big Boss, a powerful mafia, whose has revealed himself before.  
At a turning point in a hot and sunny day when a big ton of drugs have been stolen. Cherry believes that James and Mac are behind this stealth, therefore, she went to the old building and figured out that Mac is having sex with one of Cherry's gangsters, Gold Hair, a prostitute gay male by the street.
Contact (International)
Dirt Film Co., Ltd.
108/23 Kritsadanakorn Village (10) Rattanatibet Rd., Bangbuothong, Nonthaburi 11110, Thailand
Tel: +668 2444 2472
E-mail: oompon.dirtfilm@gmail.com
Facebook: Dirt Film