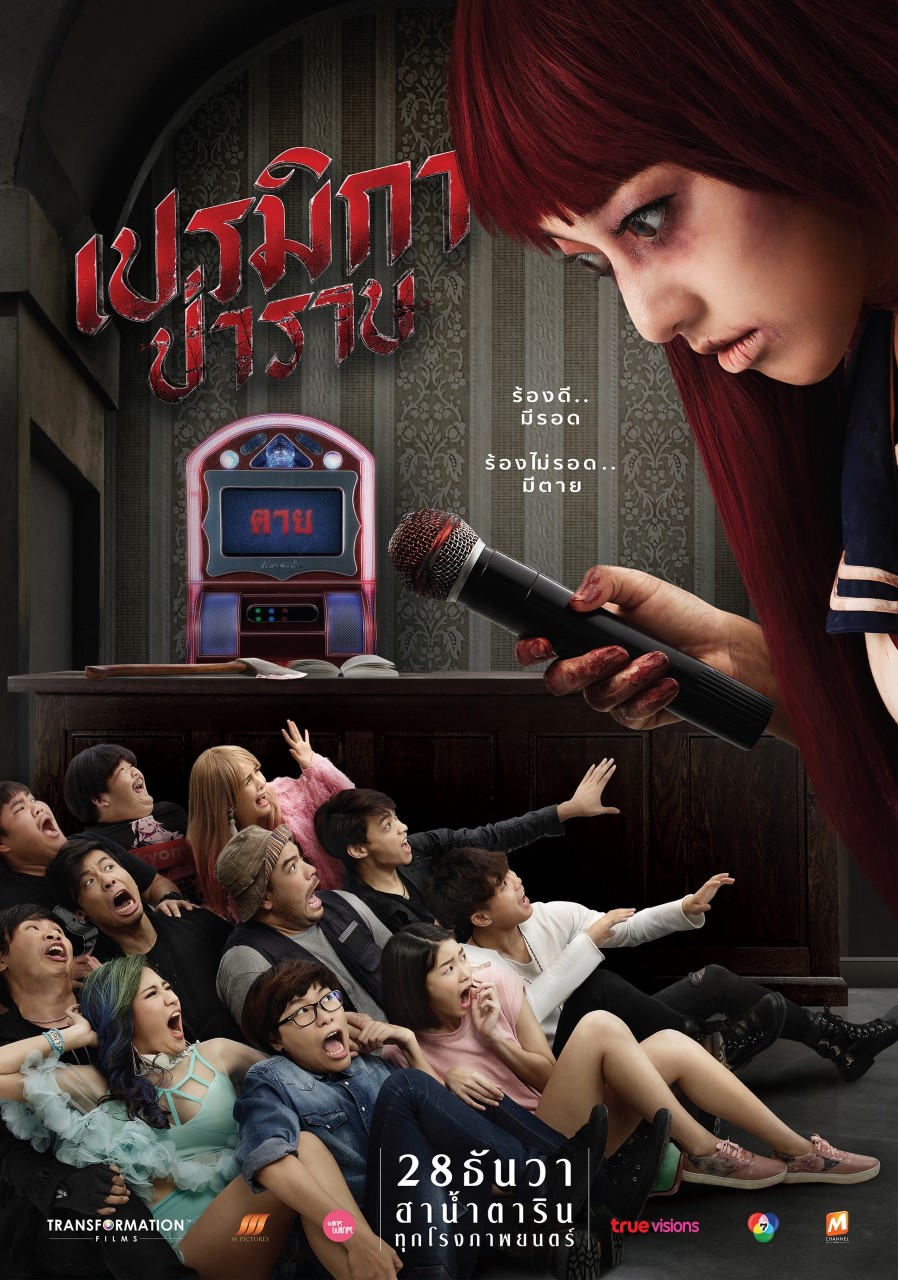 Film Year:
2017
Release Date:
14 September 2017
Running Time:
91 Mins
Genre:
Film Rating:
15+
Contact (International)
M Pictures Co., Ltd.
234 Suzuki Avenue Building (Ratchayothin) Floor 13, Ratchadapisek Rd., Ladyao, Jatuchak, Bangkok 10900, Thailand
Tel: +66 2512 0300
Fax: +66 2512 0301, +66 2512 0302
Email: suwanneet@mpictures.co.th
Website: www.mpictures.co.th
Facebook: M Pictures
Director(s):
Cast:
Production Company / Distributor (Thailand):
Executive Producer(s):
Producer(s):
Screenwriter(s):
Cinematographer(s):
Editor(s):
Composer(s):
Awards / International Film Festivals:
New York Asian Film Festival 2018
Neuchâtel International Fantastic Film Festival 2018
Grossman Fantastic Film and Wine Festival 2018
Buenos Aires Rojo Sangre Film Festival 2018
Synopsis:
Having been murdered brutally, vengeful spirit of Premika, a young karaoke-bar girl, has been haunting the karaoke machine as her organs were abandoned around the remote woods – latterly renovated as the luxurious hotel. After the first group of hotel guests arrive, Premika is awakened. With her haunting karaoke machine, she is back to slaughter those who sing off-tune until she finds the murderer who was behind this unclosed murder case.
Contact (International)
M Pictures Co., Ltd.
234 Suzuki Avenue Building (Ratchayothin) Floor 13, Ratchadapisek Rd., Ladyao, Jatuchak, Bangkok 10900, Thailand
Tel: +66 2512 0300
Fax: +66 2512 0301, +66 2512 0302
Email: suwanneet@mpictures.co.th
Website: www.mpictures.co.th
Facebook: M Pictures