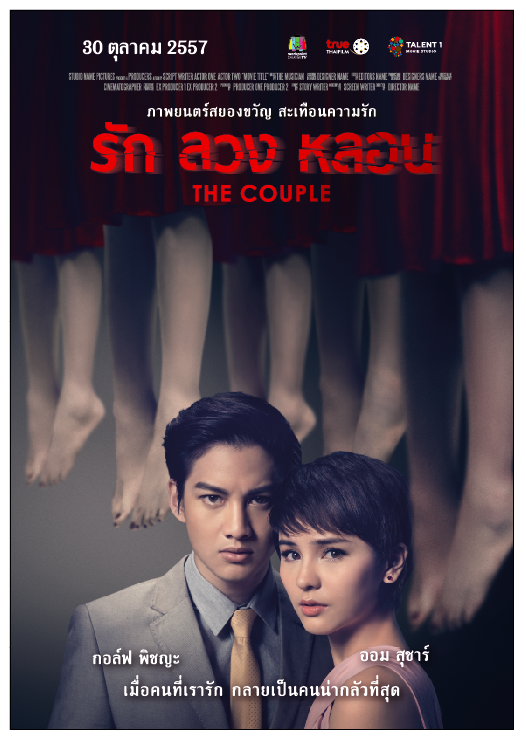 Film Year:
2014
Release Date:
30 October 2014
Running Time:
91 Mins
Genre:
Film Rating:
15+
Director(s):
Cast:
Production Company / Distributor (Thailand):
Executive Producer(s):
Producer(s):
Screenwriter(s):
Cinematographer(s):
Editor(s):
Composer(s):
Synopsis:
Kan and Aom is a seemingly happy newly-wed couple. But the very first night of their marriage turns into a nightmare when Aom finds Sita, Kan's sister-in-law, hanging lifelessly in their house. From that day, Aom starts to feel something is wrong. She starts to change little by little as Sita tries to control her body. Kan is confused by all these sudden changes, but the more they try to stop it, the closer they are to solve the mystery of her death. The dark secrets of people around them, including themselves, are about to be revealed.