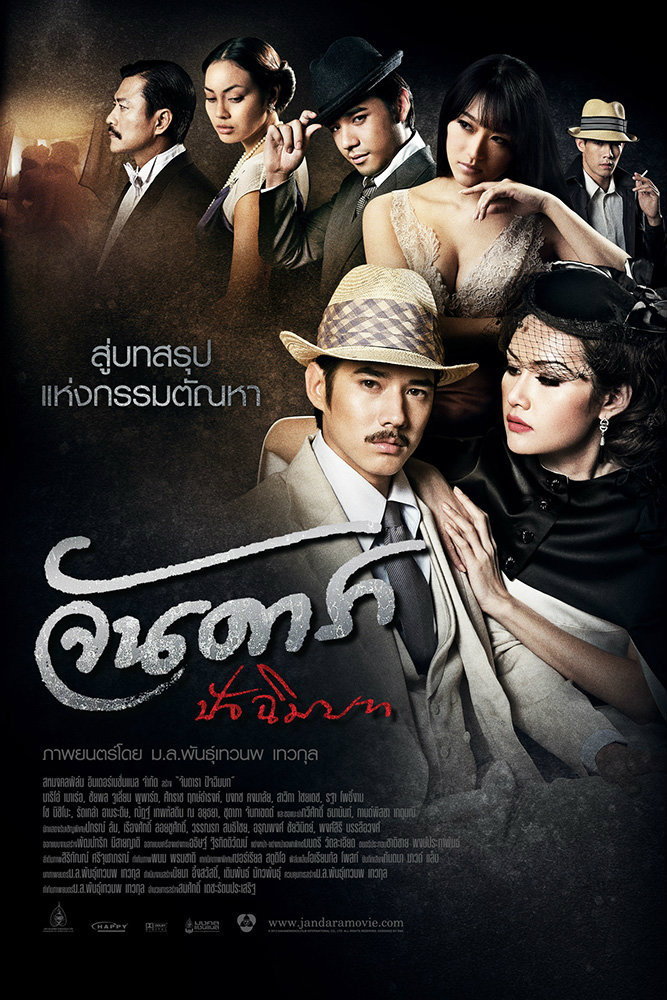 Film Year:
2013
Release Date:
7 February 2013
Running Time:
138 Mins
Genre:
Film Rating:
18+
Director(s):
Cast:
Production Company / Distributor (Thailand):
Executive Producer(s):
Producer(s):
Screenwriter(s):
Cinematographer(s):
Editor(s):
Composer(s):
Synopsis:
After the unfortunate event that prompts him to leave for Pijit, the hometown of his beloved Aunt and his mother's ancestors, Jan [Mario Maurer] finds peace for the first time in his life. But fate would not let him off so easy. Knowing the secret about his biological father, it's written that Jan would return to take everything from Luang Wisnant; the daughter Kaew, the lover Khun Boonleung, and the house that actually belongs to his mother. Finally Jan finds himself a rich man who has nothing and no one he really loves around. His beautiful Hyacinth has died and Aunt Wad has become a nun. Having sex with no heart, he himself has become no better than his dead rival. In the most hateful way, he has become Luang Wisnant.