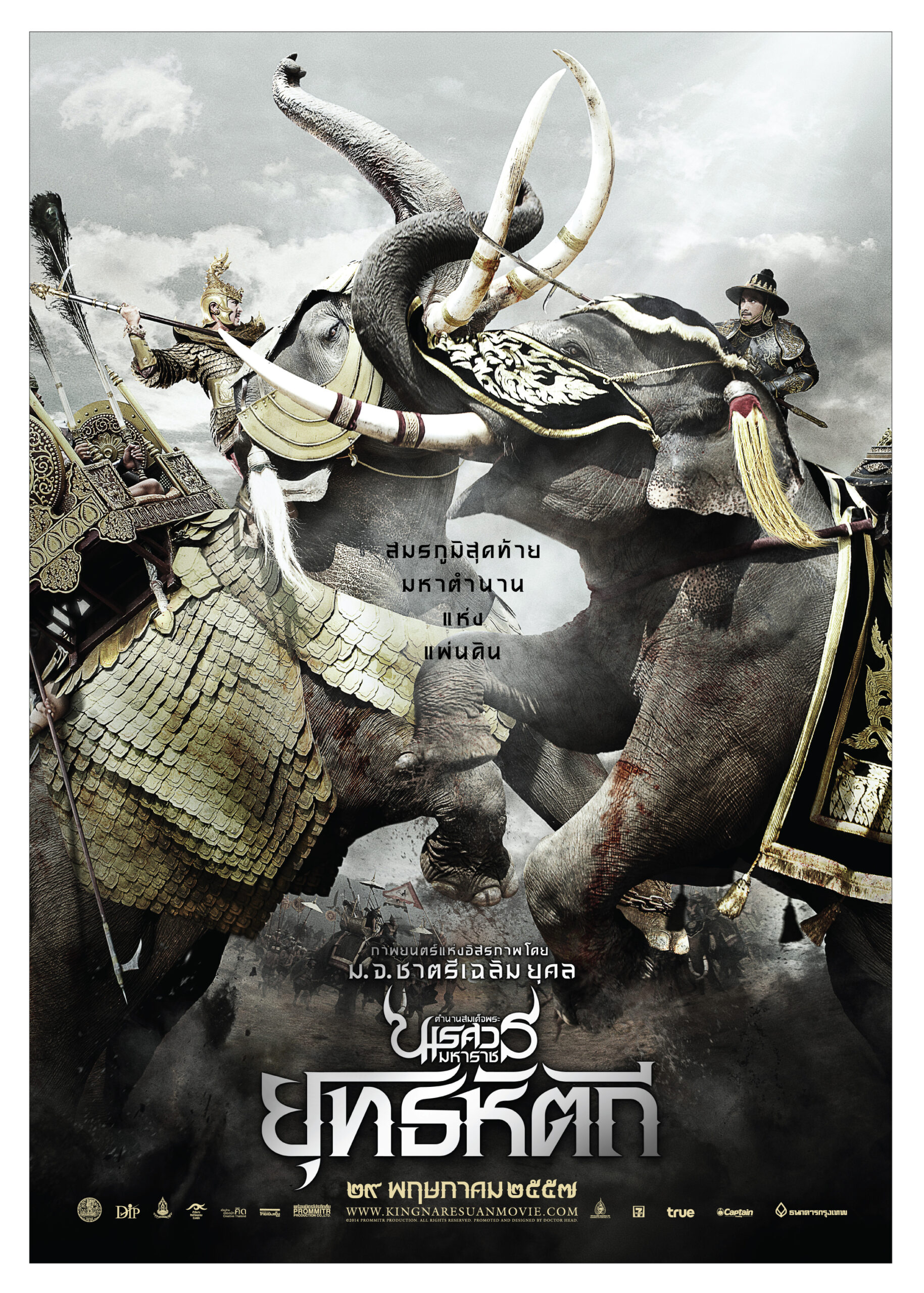 Film Year:
2014
Release Date:
29 May 2014
Running Time:
118 Mins
Genre:
Film Rating:
G
Director(s):
Cast:
Production Company / Distributor (Thailand):
Executive Producer(s):
Producer(s):
Screenwriter(s):
Cinematographer(s):
Editor(s):
Composer(s):
Synopsis:
King Naresuan is now taking the throne after his father's death and the new has reached King Nanda Bayin. He orders his son, Minchit Sra, to attack Ayutthaya again. During the battle, the war elephants of King Naresuan and Ekathotsarot have gone out of control and run onto the midst of Burmese before stopping in front of the Minchit Sra himself. Naresuan urges the Burmese future king to fight him on elephant's back for the honor of their countries, the battle which will become highly recognized as one of the most triumphant historical scene.