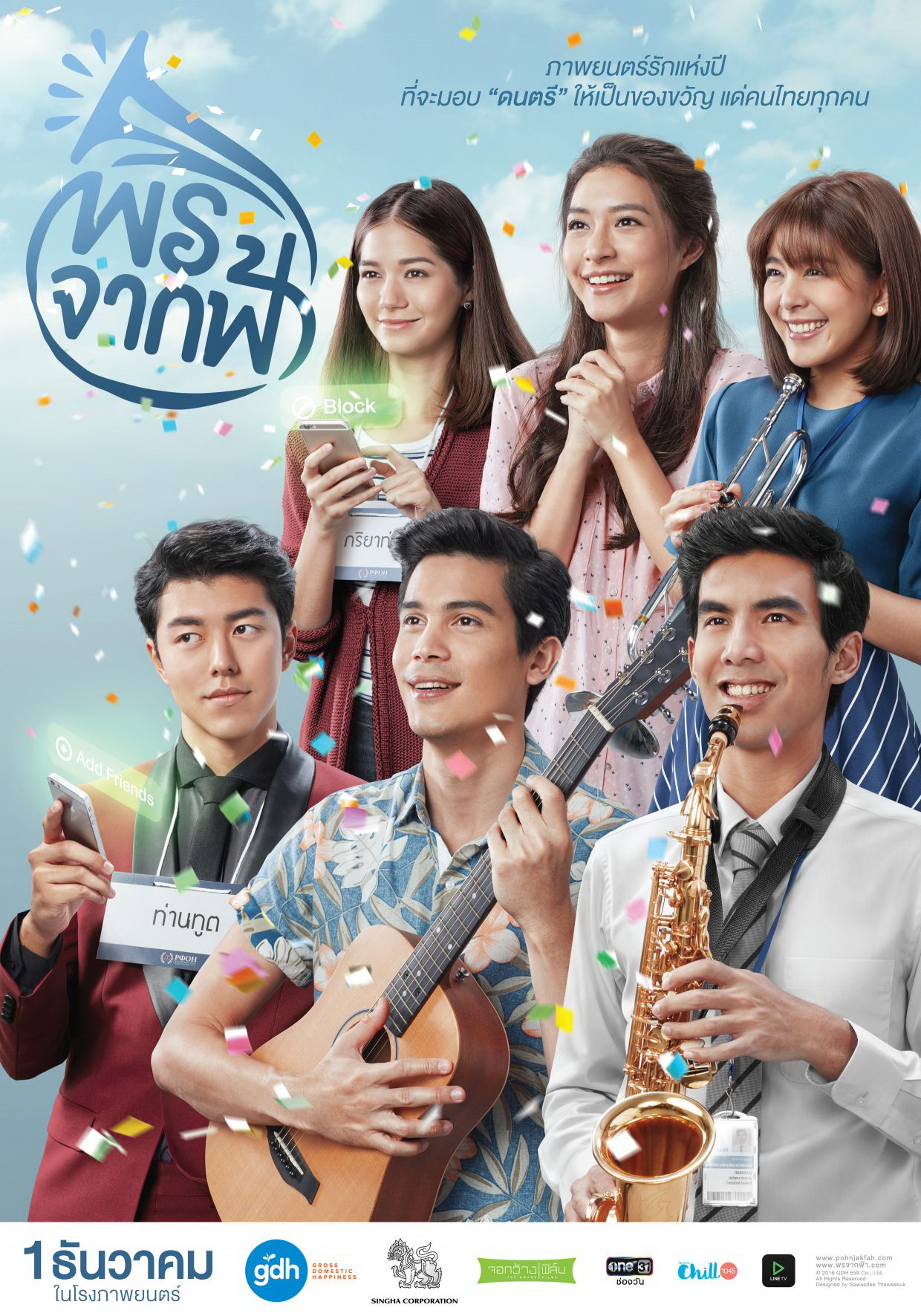 Film Year:
2016
Release Date:
1 December 2016
Running Time:
144 Mins
Genre:
Film Rating:
G
Director(s):
Cast:
Production Company / Distributor (Thailand):
Executive Producer(s):
Producer(s):
Screenwriter(s):
Cinematographer(s):
Editor(s):
Composer(s):
Synopsis:
This film is dedicated to King Bhumibol Adulyadej as an end-of-year gift to all the people of Thailand.
Love at Sundown: Two strangers, Beam and Pang are asked to be stand-ins for a Russian scholarship awards ceremony and farewell banquet rehearsal. Having to play husband and wife gives a womaniser like Beam the opportunity to flirt with Pang whose guard is on high alert after finding out that her boyfriend has been unfaithful.
Still on My Mind: Fa has to quit her event organising job to look after her father who has Alzheimer's. One day when Fa tries to remember how to play her mother's favourite song on the piano, she notices that the song acts as a trigger for her father's memory.
New Year Greeting: Llong is the lead singer of a rock band. He calls it quits to become a financial analyst after coming to grips with the fact that his dreams of being a rock 'n' roll star will never come true. When Kim, a co-worker finds out about Llong's musical past, she tries to inspire him to become part of an ad-hoc amateur band made up of other employees who enjoy playing music after office hours.