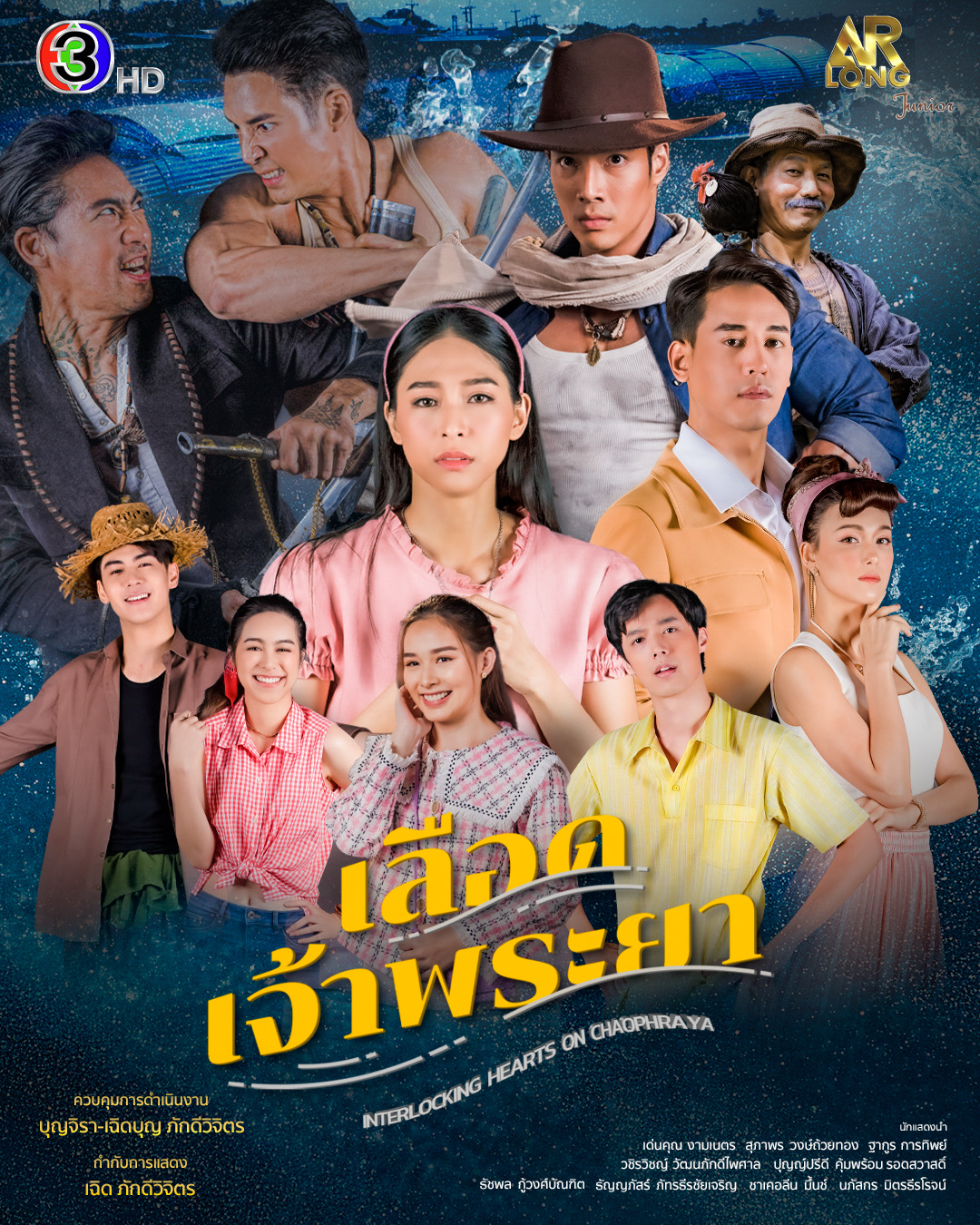 Film Year:
2023
Episodes:
20 EP
Channel:
Ch3Thailand
On air:
03/03/2023
Off air:
15/04/2023
Genre:
Film Rating:
G
Contact (International)
BEC World PCL. (Ch3Thailand)
3199 Maleenont Tower Floor 2, 3, 4, 8, 9, 10, 30-34, Rama IV Road, Klongton, Klongtoey, Bangkok 10110, Thailand
Tel: +66 2022 7395
E-mail: [email protected]
Website: www.becworld.com, www.ch3thailand.com, www.ch3plus.com
Director(s):
Cast:
Production Company:
Producer(s):
Screenwriter(s):
Synopsis:
Saming is a boatman who has Srinual, a beautiful Lamtud performer of Lantae, Ayutthaya, in his heart. But his love won't flow smoothly like a stream. When Lersan, a police cadet comes to their lives and destiny makes the three part. Lersan's only heir, Soydao, becomes the sole factor of Srinual's life.
Unluckily, Sming is accused of being a thief and has to fight against Sua Mahesek, a merciless black magic thief who enjoy killing spree. While Lersan returns to Lantae to hunt for Sming! Srinual then meets Saoduen, a kid of Lersan and Sroypetch, his lawful wife.
Contact (International)
BEC World PCL. (Ch3Thailand)
3199 Maleenont Tower Floor 2, 3, 4, 8, 9, 10, 30-34, Rama IV Road, Klongton, Klongtoey, Bangkok 10110, Thailand
Tel: +66 2022 7395
E-mail: [email protected]
Website: www.becworld.com, www.ch3thailand.com, www.ch3plus.com