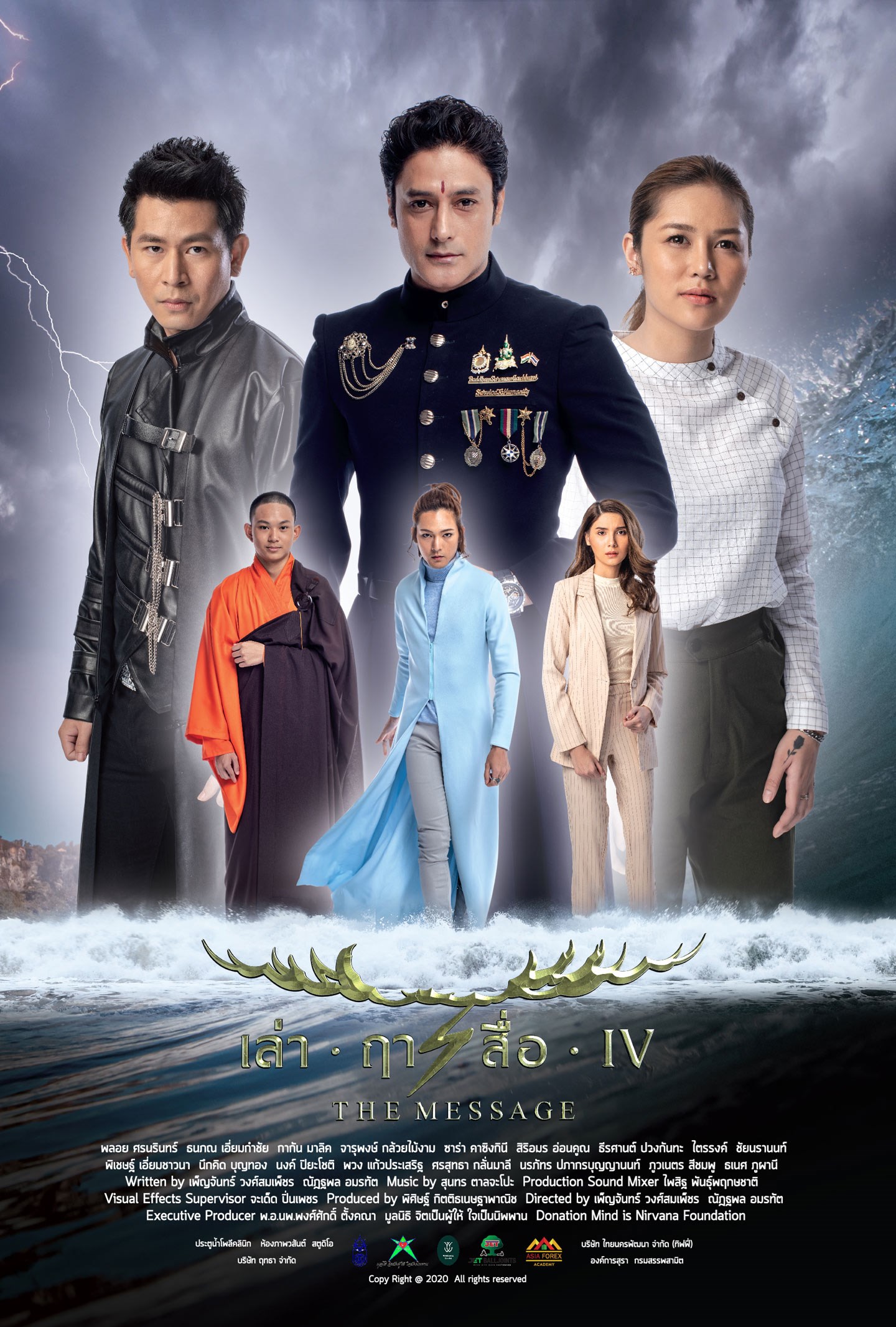 Film Type:
film
Film Year:
2020
Release Date:
20 February 2020
Running Time:
99 Mins
Genre:
Film Rating:
13+
Contact (International)
Donation Mind is Nirvana Foundation
Pongsak Tangkana
On behaft of Donation Mind is Nirvana Foundation
1/2/4  Soi Ramkhamhaeng 164, Ramkhamhaeng Rd., Minburi, Bangkok 10510,Thailand
Tel: +668 5076 8710
E-mail: nutchayacha05@gmail.com
Director(s):
Cast:
Production Company / Distributor (Thailand):
Executive Producer(s):
Producer(s):
Screenwriter(s):
Cinematographer(s):
Editor(s):
Synopsis:
Vin, an alien in human body, comes to warn the earth master that the world will suffer a catastrophe in the year 2020 due to mankind's selfishness and endless desire. People will battle with each other and will destroy the nature. However, Vin believes that some of them remain good guys. He chooses 4 heroes: Danus an Indian who communicate with the dead, Catherine, a psychologist who sees other's plaintiff, Ateenoy, who communicates with the holy beings and Apo who communicate with nature, forests, trees and all creatures. They will encourage all human beings to make good deed, in order to avoid this crisis.
Contact (International)
Donation Mind is Nirvana Foundation
Pongsak Tangkana
On behaft of Donation Mind is Nirvana Foundation
1/2/4  Soi Ramkhamhaeng 164, Ramkhamhaeng Rd., Minburi, Bangkok 10510,Thailand
Tel: +668 5076 8710
E-mail: nutchayacha05@gmail.com