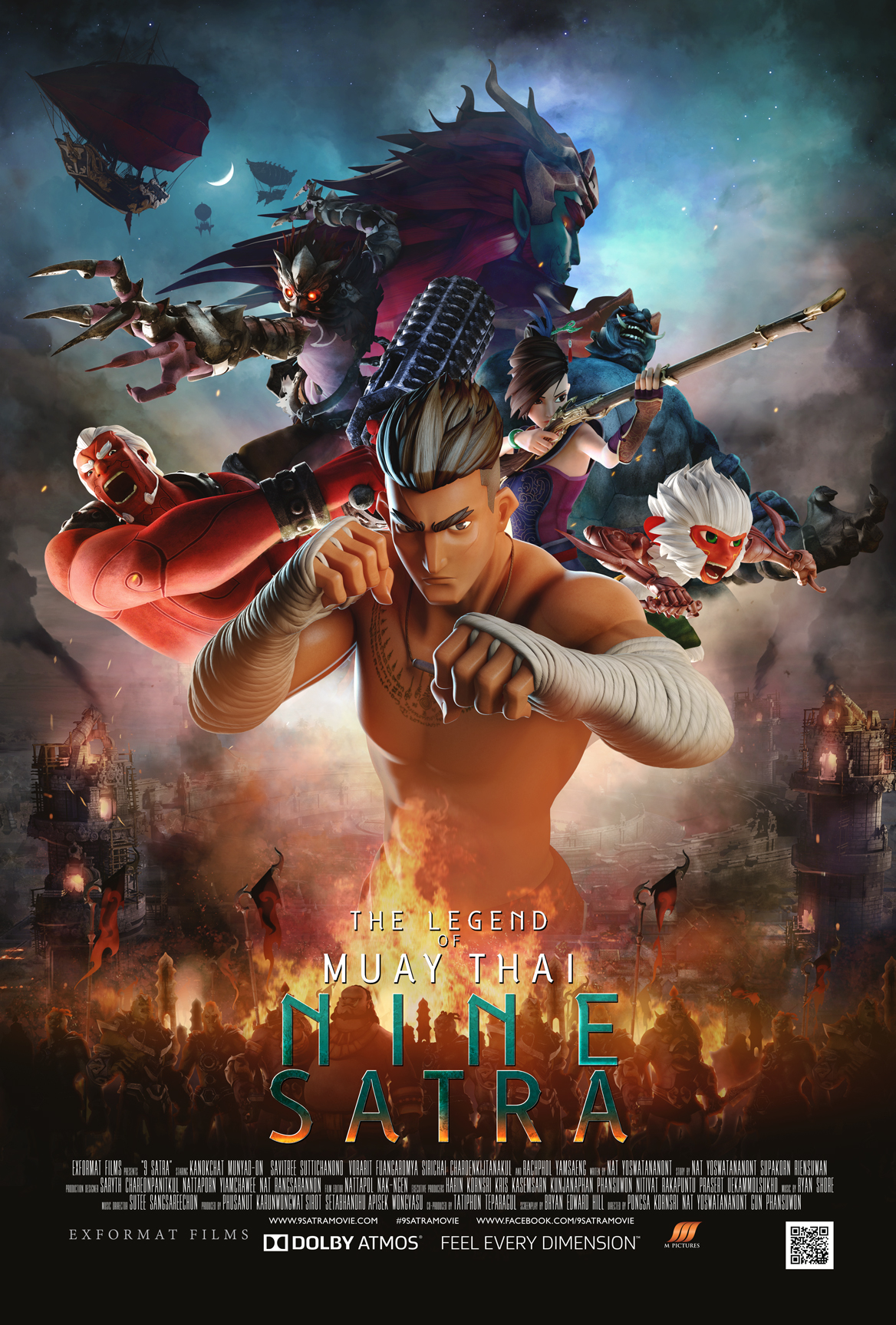 Film Year:
2018
Release Date:
11 January 2018
Running Time:
107 Mins
Genre:
Film Rating:
G
Contact (International)
M Pictures Co., Ltd.
234 Suzuki Avenue Building (Ratchayothin) Floor 13, Ratchadapisek Rd., Ladyao, Jatuchak, Bangkok 10900, Thailand
Tel: +66 2512 0300
Fax: +66 2512 0301, +66 2512 0302
Email: suwanneet@mpictures.co.th
Website: www.mpictures.co.th
Facebook: M Pictures
Director(s):
Cast:
Production Company / Distributor (Thailand):
Executive Producer(s):
Producer(s):
Screenwriter(s):
Editor(s):
Composer(s):
Synopsis:
With "Ott" father's last hope to take back Ramthep City where is now occupy by Asura (Giant Race), the boy was trained the martial art of Muay Thai for the mission of delivering 9 Satra, the sacred weapon to the Prince of Ramthep. As Ott began his journey to the city of Ramthep, he has become friends with a pirate girl named Xiaolan, a kind Red Asura and Va-ta, the price of monkey.
Contact (International)
M Pictures Co., Ltd.
234 Suzuki Avenue Building (Ratchayothin) Floor 13, Ratchadapisek Rd., Ladyao, Jatuchak, Bangkok 10900, Thailand
Tel: +66 2512 0300
Fax: +66 2512 0301, +66 2512 0302
Email: suwanneet@mpictures.co.th
Website: www.mpictures.co.th
Facebook: M Pictures