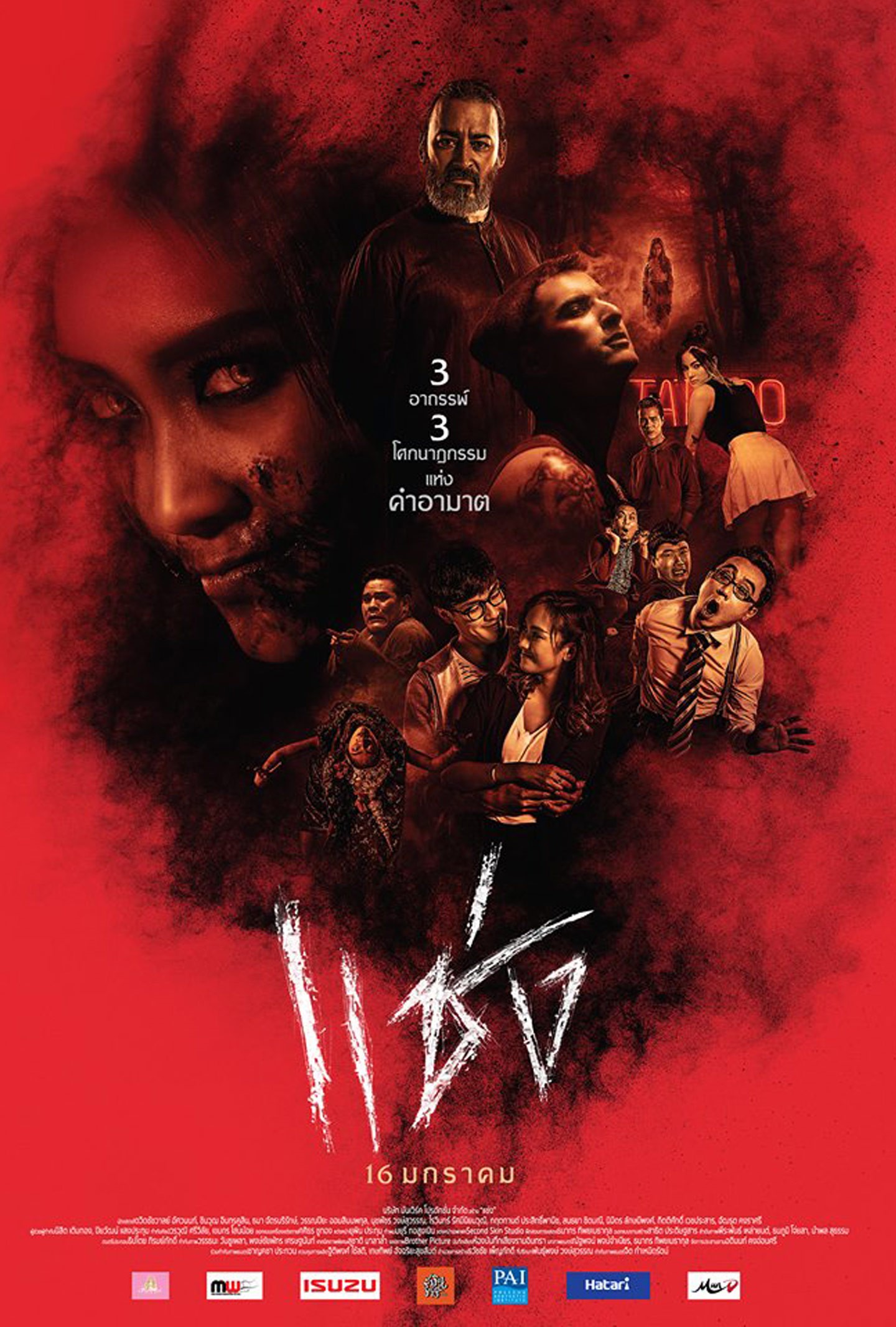 Film Type:
film
Film Year:
2019
Release Date:
16 January 2019
Running Time:
125 Mins
Genre:
Film Rating:
15+
Director(s):
Cast:
Production Company / Distributor (Thailand):
Executive Producer(s):
Producer(s):
Screenwriter(s):
Cinematographer(s):
Editor(s):
Composer(s):
Synopsis:
The omens from the curses lead to three vengeful tragedies.
Wicked: Pastor Joseph is investigating a murder case of another pastor with a clue from a gramophone of Thai traditional dance in the night of the curse moment where half of the villagers fall dead.
Tattoo: Freddy, a tattoo artist, never gets over his ex-girlfriend Lanta. One day Lanta returns to him with a haunting secret that will destroy everyone around her without any exception.
Wife's Curses: Sun has an amnesia and is unable to recall anything he has done during the course of the past three days. He feels that something came to haunt his conscious. His friends have to piece together fragments of his memory in order to find the way to help Sun.