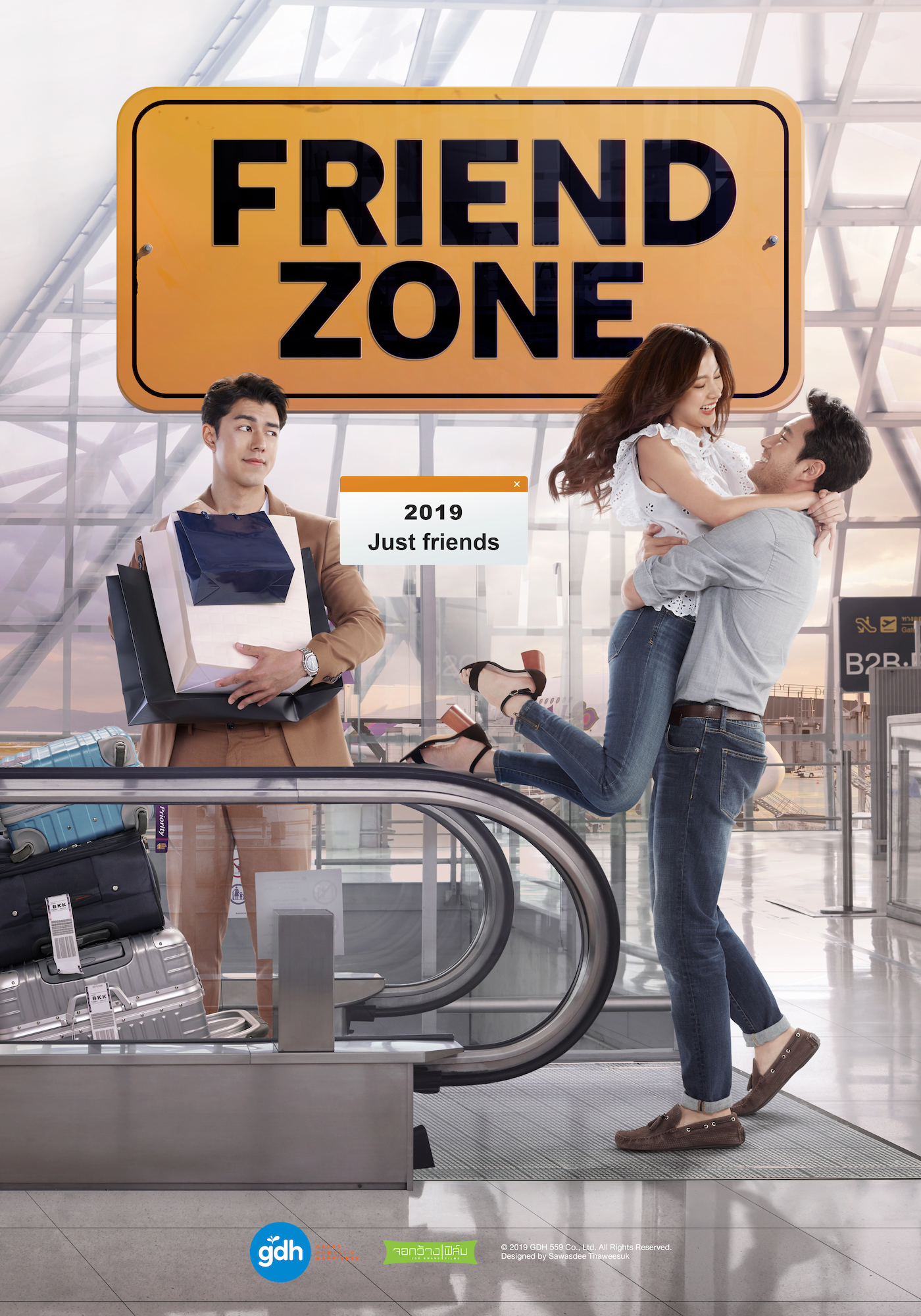 Film Type:
film
Film Year:
2019
Release Date:
14 February 2019
Running Time:
118 Mins
Genre:
Film Rating:
15+
Director(s):
Cast:
Production Company / Distributor (Thailand):
Executive Producer(s):
Producer(s):
Screenwriter(s):
Cinematographer(s):
Editor(s):
Composer(s):
Synopsis:
Palm has been stuck in 'Friend Zone': borderlining relationship between 'friend' and 'lover', with his best female friend, Gink for 10 years. During high school, he tried to cross the line by confessing his feelings for her. But Gink simply rejected him, saying that "being friends is good enough."
Since then, Palm and Gink have grown closer as true best friends. Every time Palm breaks up with his girlfriends, Gink will tell him off, talking some sense into him. And every time Gink fights with her boyfriend. All she has to do is make a call to Palm, who uses his perks as a flight attendant to catch flights to be with her. One day, Gink asks Palm out of the blue, "what if we were …?" Right then, sparks fly wildly inside Palm's mind, knowing that this might be the only chance for him to cross the borderline.