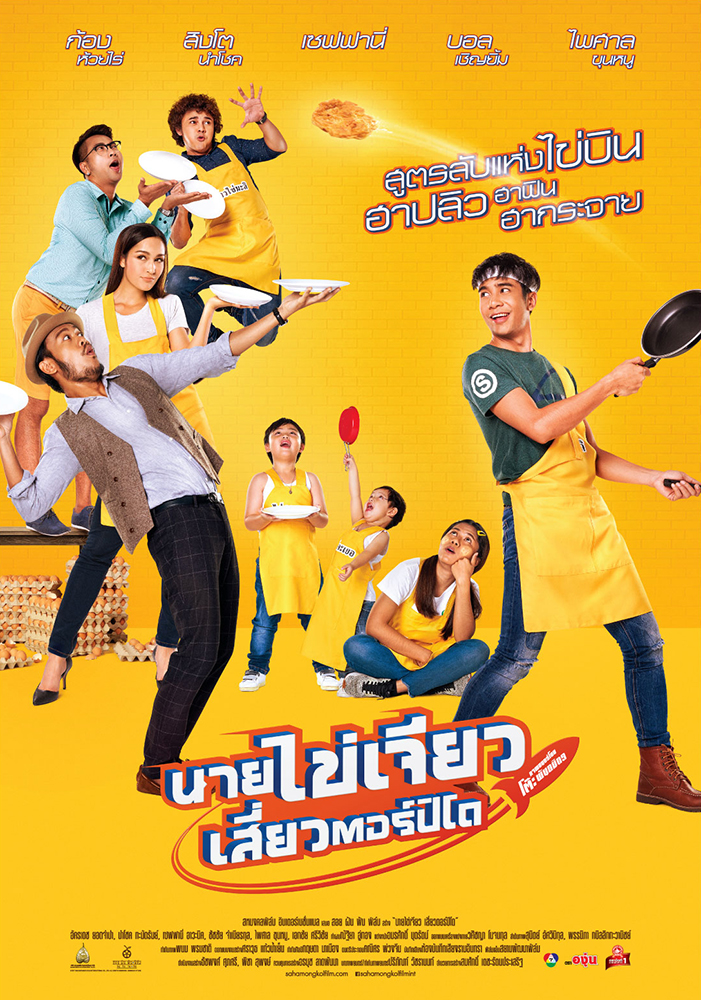 Film Year:
2017
Release Date:
5 October 2017
Running Time:
103 Mins
Genre:
Film Rating:
15+
Director(s):
Cast:
Production Company / Distributor (Thailand):
Executive Producer(s):
Producer(s):
Screenwriter(s):
Cinematographer(s):
Editor(s):
Composer(s):
Synopsis:
Mali operates a one man food stand in a market in front of a college. He has a lot of clients and some of them become his friends. While it is not normal for food stall chef to become buddies with his clients, they become very close and hang out together whenever they have time. They came from various paths of lives, a pilot, a college lecture, a lawyer and the last member a famous plastic surgeon. 
People always wonder how they became such a great friend. It's because of Mali's honestly work ethic and his cooking skill. Mali is famous for his wide variety of omelet dishes and with his friends' support he will prove himself that.