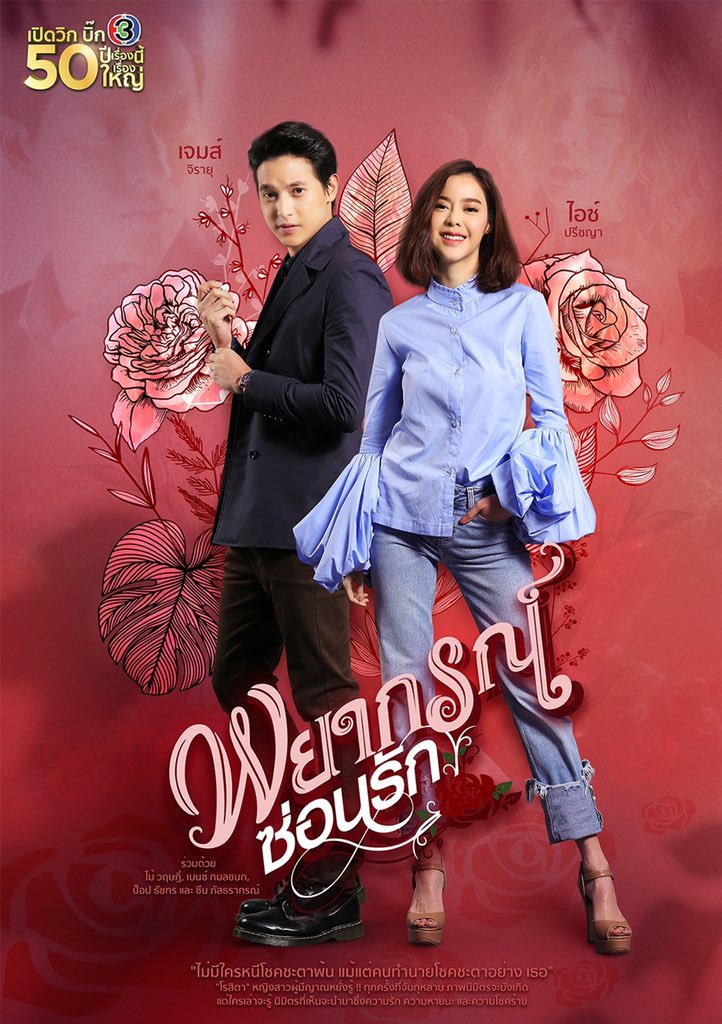 Film Year:
2020
Episodes:
13 EP
Channel:
Ch3Thailand
On air:
15/06/2020
Off air:
27/07/2020
Genre:
Film Rating:
G
Contact (International)
BEC World PCL. (Ch3Thailand)
3199 Maleenont Tower Floor 2, 3, 4, 8, 9, 10, 30-34, Rama IV Road, Klongton, Klongtoey, Bangkok 10110, Thailand
Tel: +66 2022 7395
E-mail: [email protected]
Website: www.becworld.com, www.ch3thailand.com, www.ch3plus.com
Director(s):
Cast:
Production Company:
Producer(s):
Screenwriter(s):
Synopsis:
Rosita suffered from a bad accident and was unconscious in a life and death situation when mysteriously, she was saved by an old French woman, who gives her the gift of clairvoyance. In return, Rosita was supposed to help others with her special gift in reading their destiny by touching a rose. Her nemesis is Theerut, a superstar that she just does not see eye-to-eye. They are like oil and water. At an event, Rosita was asked to do a reading of 6 celebrities by touching each rose that they selected and she develops shocking visions of their dark secrets as well as her own destiny in love.
Contact (International)
BEC World PCL. (Ch3Thailand)
3199 Maleenont Tower Floor 2, 3, 4, 8, 9, 10, 30-34, Rama IV Road, Klongton, Klongtoey, Bangkok 10110, Thailand
Tel: +66 2022 7395
E-mail: [email protected]
Website: www.becworld.com, www.ch3thailand.com, www.ch3plus.com