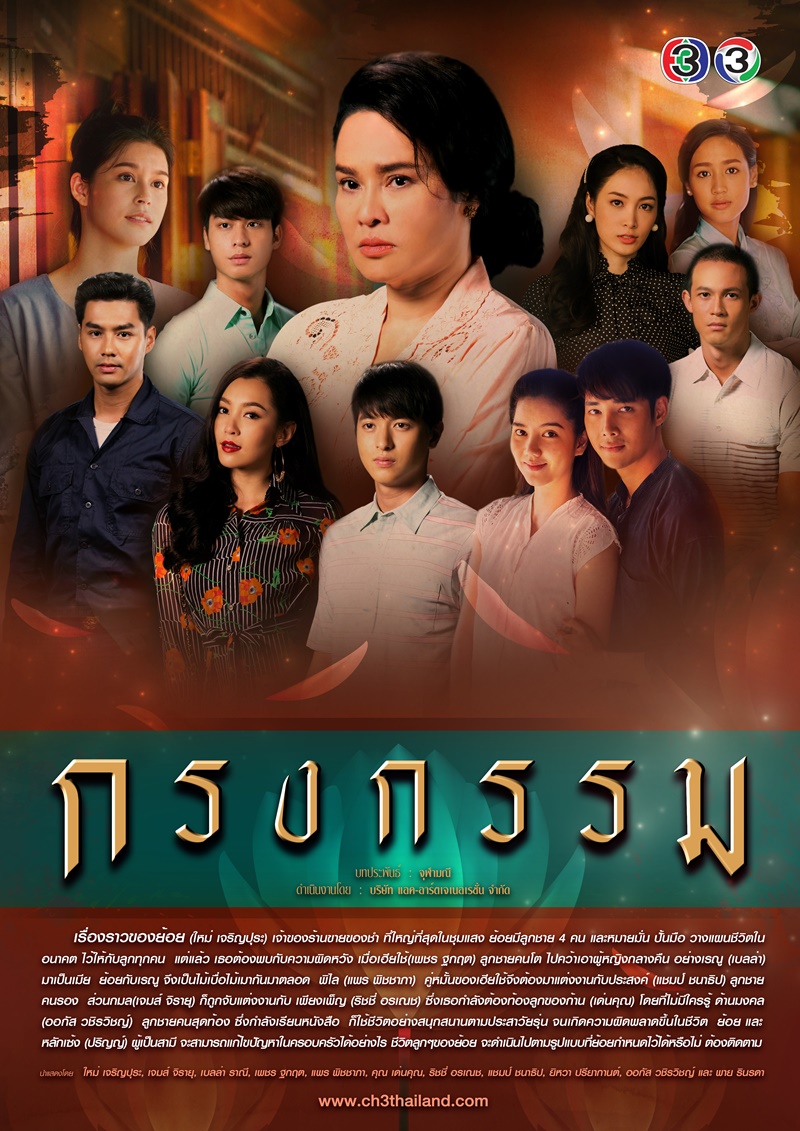 Film Year:
2019
Episodes:
19 EP
Channel:
Ch3Thailand
On air:
26/02/2019
Off air:
30/04/2019
Genre:
Film Rating:
G
Contact (International)
BEC World PCL. (Ch3Thailand)
3199 Maleenont Tower Floor 2, 3, 4, 8, 9, 10, 30-34, Rama IV Road, Klongton, Klongtoey, Bangkok 10110, Thailand
Tel: +66 2022 7395
E-mail: [email protected]
Website: www.becworld.com, www.ch3thailand.com, www.ch3plus.com
Director(s):
Cast:
Production Company:
Producer(s):
Screenwriter(s):
Synopsis:
Yoy, the owner of the biggest grocery store in Chumsaeng, has four sons and she has a future plan for each of them. She is disappointed when Hiachai, the eldest son, has an affair with a prostitute named Renu and ends up marrying her. Pilai, Hiachai's former fiancée, has to marry Prasong the second son instead. While Kamol is forced to marry Piangpen who is bearing a child from another man. Mongkol the youngest son is still a student but his wild youthful life leads to a grave mistake.
Contact (International)
BEC World PCL. (Ch3Thailand)
3199 Maleenont Tower Floor 2, 3, 4, 8, 9, 10, 30-34, Rama IV Road, Klongton, Klongtoey, Bangkok 10110, Thailand
Tel: +66 2022 7395
E-mail: [email protected]
Website: www.becworld.com, www.ch3thailand.com, www.ch3plus.com