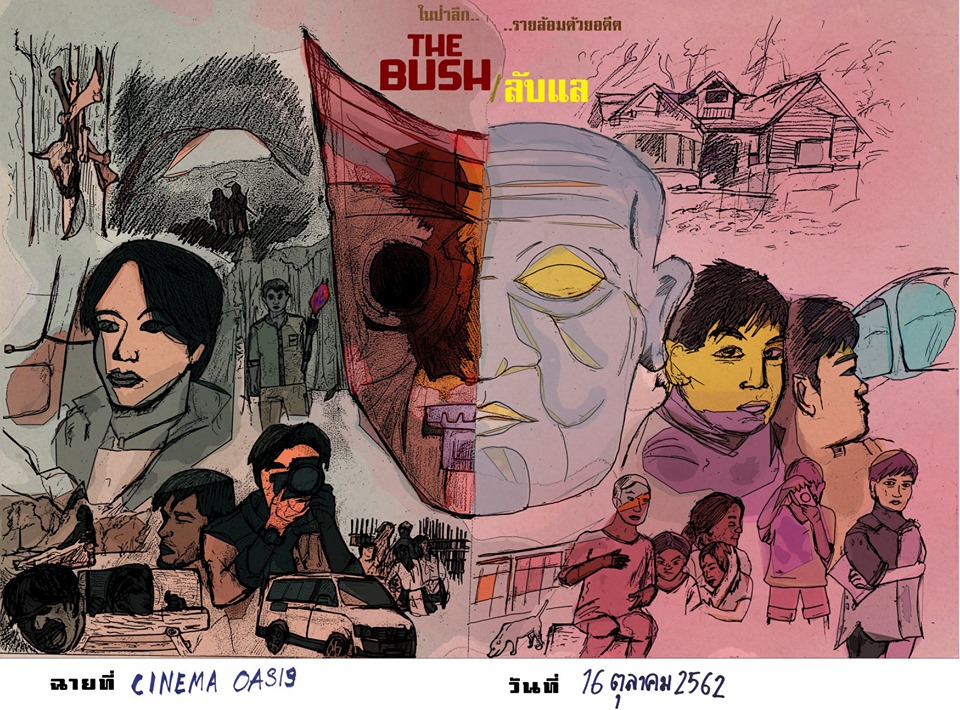 Film Type:
film
Film Year:
2019
Release Date:
16 October 2019
Running Time:
72 Mins
Genre:
Film Rating:
20+
Director(s):
Cast:
Production Company / Distributor (Thailand):
Executive Producer(s):
Producer(s):
Screenwriter(s):
Cinematographer(s):
Editor(s):
Composer(s):
Synopsis:
2 short films merge into 1 feature
In The Bush you will find lovers going deep in the woods for their pre-wedding videoshoot, along with 5 crews members. An unknown destiny awaits them, when rain pour and they're all went to hide inside an abandoned hut in the middle of the forest…
In Laplae 2549 you are following a group of delinquent boys as they go through a set interwoven story all set in the suburb of Pattaya, where a play about a forbidden city called Laplae is being put on by one lonely middle age women. In a town where change come too fast it almost felt like an ending.