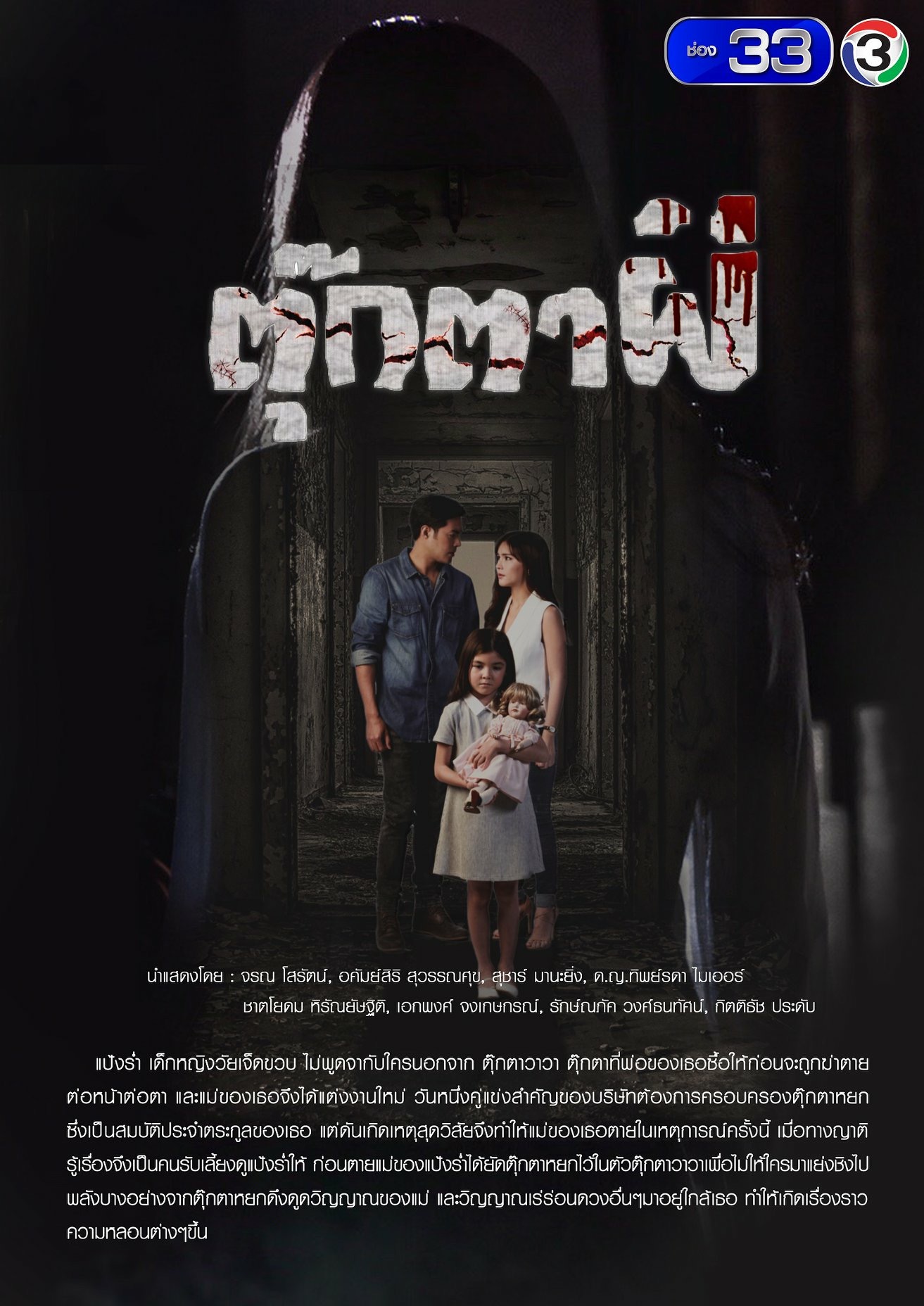 Film Year:
2019
Episodes:
15 EP
Channel:
Ch3Thailand
On air:
07/01/2019
Off air:
25/02/2019
Genre:
Film Rating:
G
Contact (International)
BEC World PCL. (Ch3Thailand)
3199 Maleenont Tower Floor 2, 3, 4, 8, 9, 10, 30-34, Rama IV Road, Klongton, Klongtoey, Bangkok 10110, Thailand
Tel: +66 2022 7395
E-mail: [email protected]
Website: www.becworld.com, www.ch3thailand.com, www.ch3plus.com
Director(s):
Cast:
Production Company:
Producer(s):
Screenwriter(s):
Synopsis:
Paengram, a seven-year-old girl, refuses to talk to anyone but her doll Wawa which her father gave her before getting murdered. While her mother, Nualtip, was also killed by a thief who sneaked into their house to steal a precious jade doll. Before her death, Nualtip managed to hide the jade doll inside Wawa. The supernatural power of the jade doll draws the spirit of Nualtip and others close to Nualtip's beloved daughter.
Contact (International)
BEC World PCL. (Ch3Thailand)
3199 Maleenont Tower Floor 2, 3, 4, 8, 9, 10, 30-34, Rama IV Road, Klongton, Klongtoey, Bangkok 10110, Thailand
Tel: +66 2022 7395
E-mail: [email protected]
Website: www.becworld.com, www.ch3thailand.com, www.ch3plus.com