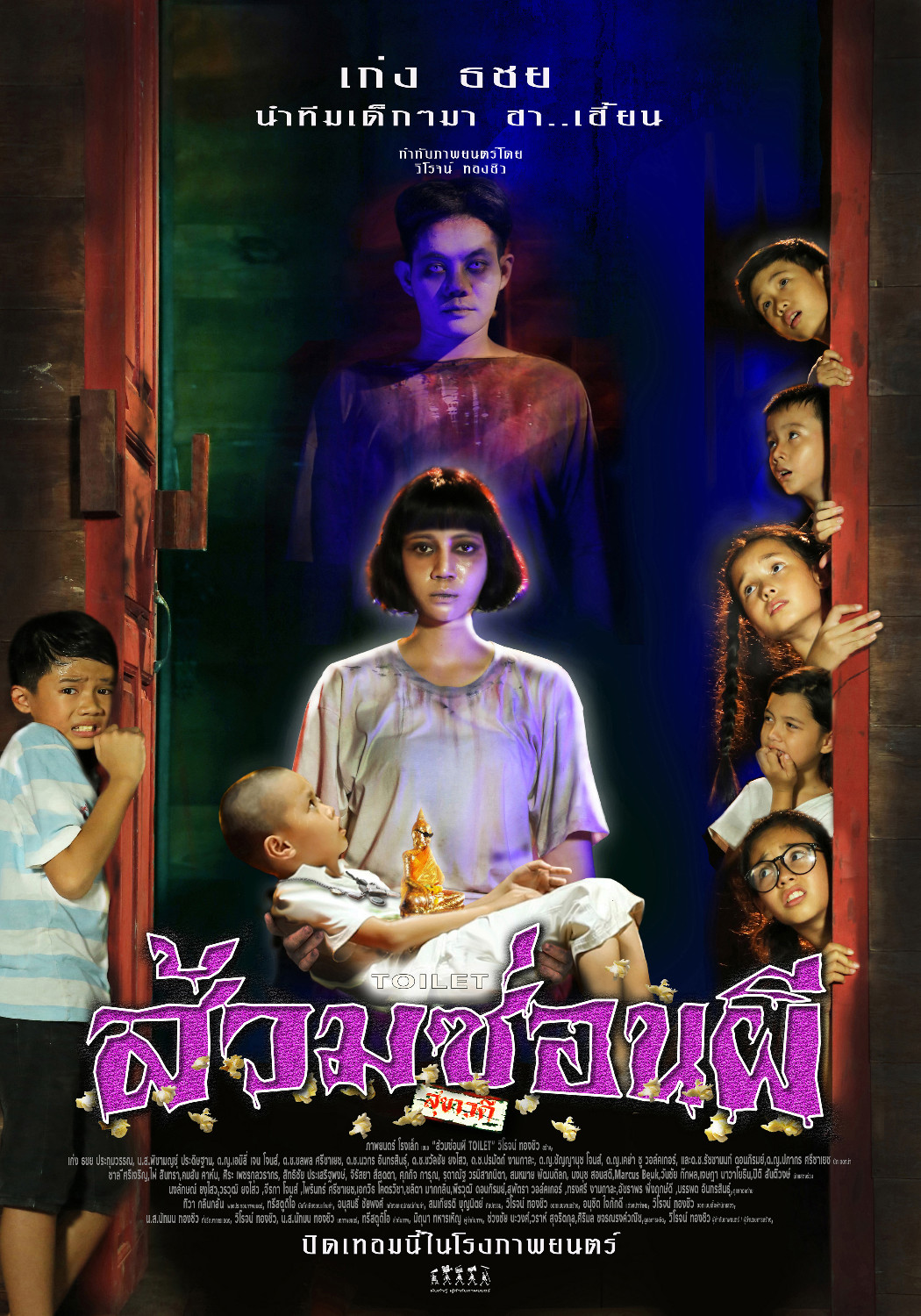 Film Type:
film
Film Year:
2019
Release Date:
16 May 2019
Running Time:
90 Mins
Genre:
Film Rating:
15+
Director(s):
Cast:
Production Company / Distributor (Thailand):
Executive Producer(s):
Producer(s):
Screenwriter(s):
Cinematographer(s):
Editor(s):
Composer(s):
Synopsis:
A public toilet in a forest trail between a village and the market is 1-km long so that people cannot hold their nature calls and usually finish their mission on the way. When the whole forest stinks, the village head Piak and his villagers help build another toilet and call it Sukawadee. However, this new toilet is haunted by a mean spirit and this makes the people's problems even worse.