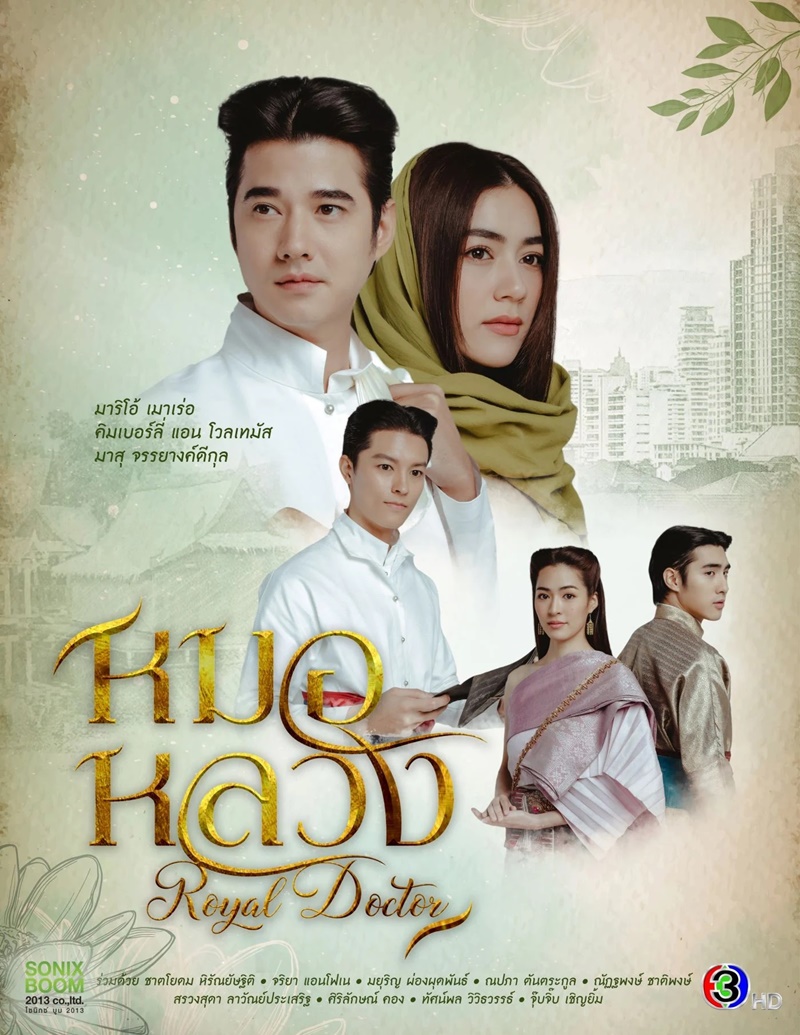 Film Year:
2023
Episodes:
22 EP
Channel:
Ch3Thailand
On air:
21/03/2023
Off air:
05/06/2023
Genre:
Film Rating:
Not Rated
Contact (International)
BEC World PCL. (Ch3Thailand)
3199 Maleenont Tower Floor 2, 3, 4, 8, 9, 10, 30-34, Rama IV Road, Klongton, Klongtoey, Bangkok 10110, Thailand
Tel: +66 2022 7395
E-mail: [email protected]
Website: www.becworld.com, www.ch3thailand.com, www.ch3plus.com
Director(s):
Cast:
Production Company:
Producer(s):
Screenwriter(s):
Synopsis:
During the Rama III era, Thai traditional medicine crafts had developed to the fullest though there were occasional wars against Ang Yee thief clan. Bua is a medical student from the 5G era who is taken by a storm to another time dimension and meets a medical student from the past named Thong-On, a black sheep of Mor Luang family under a chaotic atmosphere of the medical school. Life and death and malady wars under the remedy of Thai traditional medicine.
Contact (International)
BEC World PCL. (Ch3Thailand)
3199 Maleenont Tower Floor 2, 3, 4, 8, 9, 10, 30-34, Rama IV Road, Klongton, Klongtoey, Bangkok 10110, Thailand
Tel: +66 2022 7395
E-mail: [email protected]
Website: www.becworld.com, www.ch3thailand.com, www.ch3plus.com