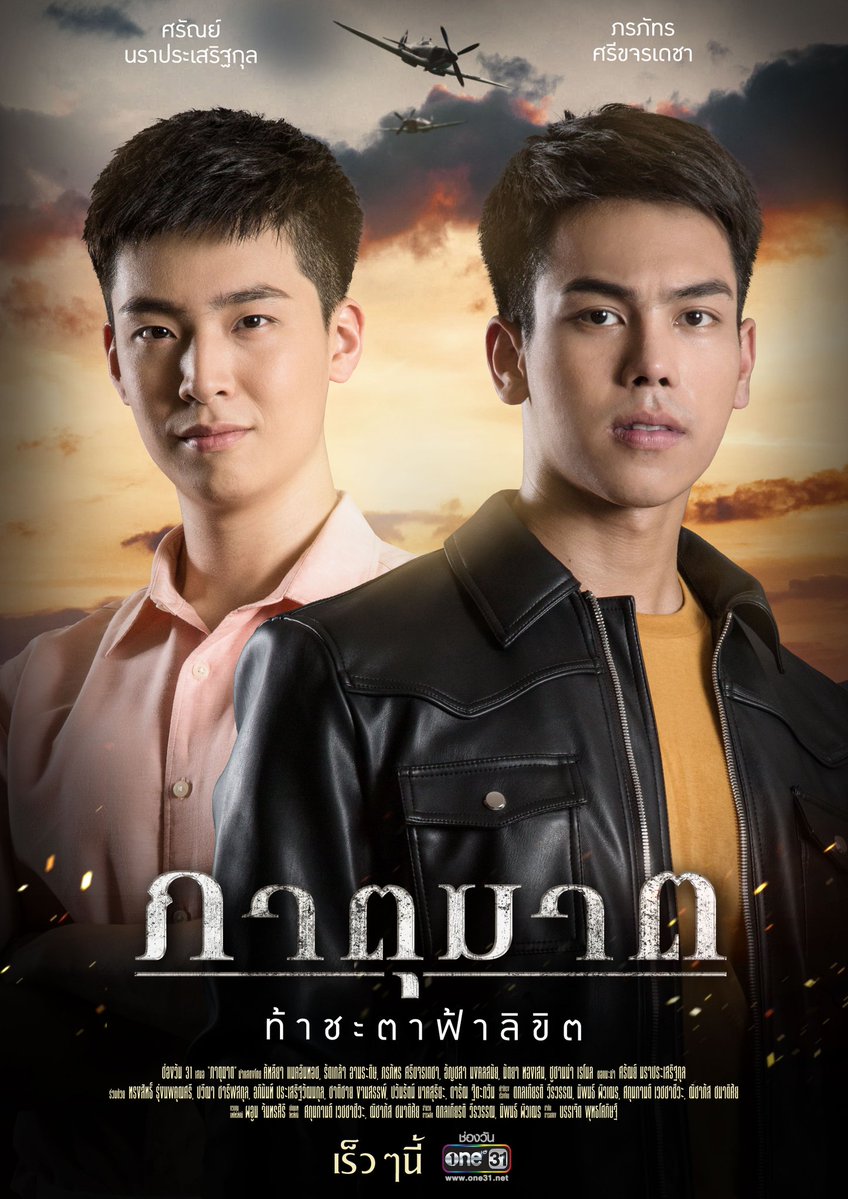 Film Year:
2019
Genre:
Film Rating:
G
Contact (International)
One 31 Co., Ltd. (one31)
50, 16th Floor GMM Grammy PLACE, Sukhumvit 21 Road (Asoke), Khlong Toei Nuea, Wattana, Bangkok 10110, Thailand
Tel: +66 2836 7311
E-mail: Wanida.boo@onehd.net
Website: www.one31.net
Director(s):
Cast:
Production Company:
Producer(s):
Screenwriter(s):
Synopsis:
Napa, wife of Lt. Gen. Kittibodin of the Thai Air Force, miscarried while her husband stays abroad. At the time, Lumpao her housemaid was founded pregnant with twin boys, so Napa asked to adopt one of the boys. Lampao agreed because a fortuneteller predicted that the twins would kill each other one day if they stay together. The older one Sasin was given to Napa and Lampao later moved out of the house to work in a rural area far away. 22 years later the boys, by chance, studied in the same Air Force Academy and become buddies without knowing that they are twins.
Contact (International)
One 31 Co., Ltd. (one31)
50, 16th Floor GMM Grammy PLACE, Sukhumvit 21 Road (Asoke), Khlong Toei Nuea, Wattana, Bangkok 10110, Thailand
Tel: +66 2836 7311
E-mail: Wanida.boo@onehd.net
Website: www.one31.net