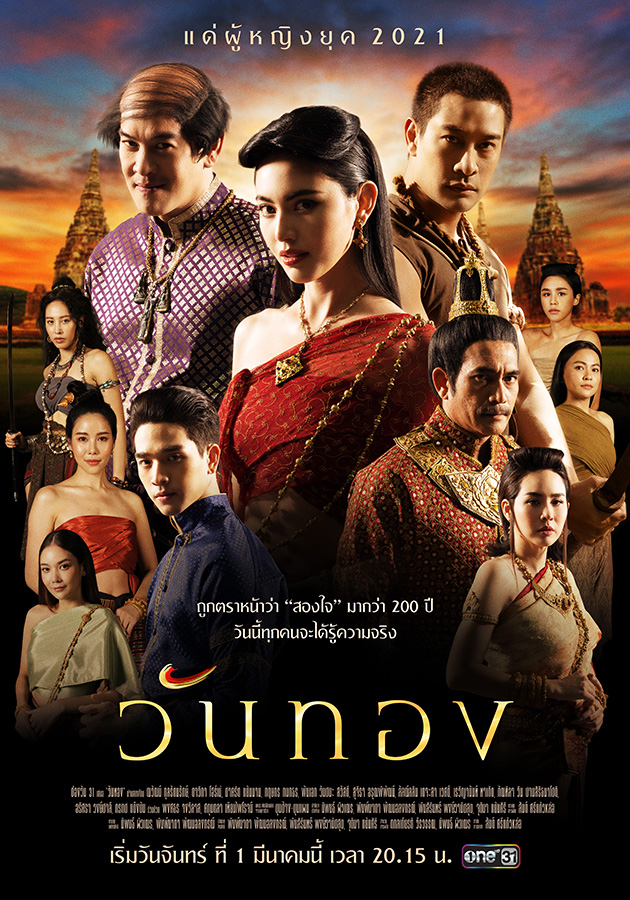 Film Year:
2021
Genre:
Film Rating:
G
Contact (International)
One 31 Co., Ltd. (one31)
50, 16th Floor GMM Grammy PLACE, Sukhumvit 21 Road (Asoke), Khlong Toei Nuea, Wattana, Bangkok 10110, Thailand
Tel: +66 2836 7311
E-mail: Wanida.boo@onehd.net
Website: www.one31.net
Director(s):
Cast:
Production Company:
Producer(s):
Screenwriter(s):
Synopsis:
Thai period drama reinterpreted through the view of Wan-Thong, a young beautiful woman who rises to fight for her dignity, a woman getting involved with two men. She was brought to trial as people condemned her for being in a love triangle and could not choose who to be her husband. Between the man she loved but not one-girl kind of a guy, and the man who only loved her but treated her like an object, who would she choose in the end?
Contact (International)
One 31 Co., Ltd. (one31)
50, 16th Floor GMM Grammy PLACE, Sukhumvit 21 Road (Asoke), Khlong Toei Nuea, Wattana, Bangkok 10110, Thailand
Tel: +66 2836 7311
E-mail: Wanida.boo@onehd.net
Website: www.one31.net