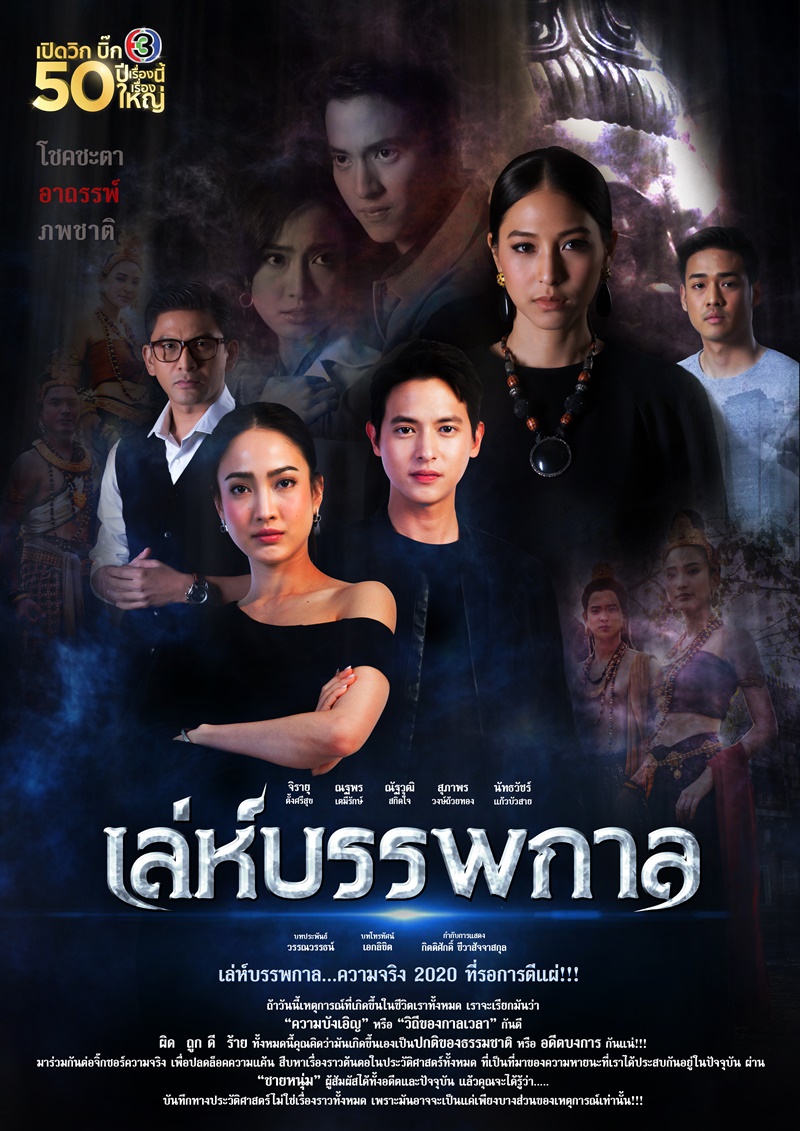 Film Year:
2020
Genre:
Film Rating:
G
Contact (International)
BEC World PCL. (Ch3Thailand)
3199 Maleenont Tower Floor 2, 3, 4, 8, 9, 10, 30-34, Rama IV Road, Klongton, Klongtoey, Bangkok 10110, Thailand
Tel: +66 2022 7395
E-mail: inter-sales@becworld.com
Website: www.becworld.com, www.ch3thailand.com, www.ch3plus.com
Director(s):
Cast:
Production Company:
Producer(s):
Screenwriter(s):
Synopsis:
Truth lies in past lives… To save the future, Plerngfha must use his ability to see the past to reveal the truth, protect the love of his life, Sitang, and decode the ancient prophecy that will shake the core of people's beliefs. When they decipher the ancient inscriptions that lead them to the sacred statue which gives the one who possesses the statue the ability not only to see the past but also the future. They also discover their past of related characters that span over 3 lifetimes. Will these people be freed from this endless cycle of murderous love, lies, betrayal, virtue and power?
Contact (International)
BEC World PCL. (Ch3Thailand)
3199 Maleenont Tower Floor 2, 3, 4, 8, 9, 10, 30-34, Rama IV Road, Klongton, Klongtoey, Bangkok 10110, Thailand
Tel: +66 2022 7395
E-mail: inter-sales@becworld.com
Website: www.becworld.com, www.ch3thailand.com, www.ch3plus.com